Do you require god-level power to carry out large-scale resource operations quickly?
Then a 64-core VPS or dedicated server can meet your needs.
As a result, we've compiled a list of such VPSs. You can activate monster power. You can also look into 8, 16, and 32-core VPS.
Let's get started with the post.
64-Core VPS & Dedicated Server
What Does Mean a 64-Core VPS and a Dedicated Server?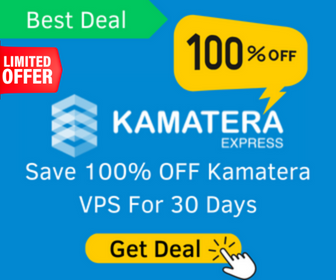 A CPU with 64 cores has 64 times the processing units of a single CPU.
If a hosting provider offers a VPS or dedicated server with a 64-core CPU, this is referred to as a 64-core VPS or dedicated server.
CPUs are typically Intel Xeon or AMD EPYC.
1.Time4VPS
VPS specialist  Time4VPS provides 32 core VMware Cloud with 2.6GHz Intel Xeon Gold processors and DDR4-266 ECC REG RAM.
They have outstanding HP ProLiant DL360 Gen10 servers with a network speed of 4 GBPS and RAID-10 SSDs.
These enable a 25x increase in performance. Furthermore, RAID-10 storage arrays are installed in their servers, which maintain high uptime by transferring load from one failed node to the next.
Daily and weekly backups ensure that data is preserved.
With complete control over the host, you can install CentOS, Debian, Ubuntu, Arch Linux, Fedora, openSUSE, Slackware, and Windows Server 2012, 2016, and 2019.
Furthermore, they provide unwavering support via live chat 24/7.
Plan Resource
Price – 556 euro
CPU – 64 core
RAM – (8-256 GB)
Storage – (50-5000)
Transfer – Unlimited
Datacenter -1 (Lithuania)
2.Kamatera
Kamatera is a faster-rising enterprise cloud platform that provides spectacular cloud servers across 18 enterprise-class data centres.
They made their servers with powerful Intel Xeon Platinum 2.7 GHz processors, RAID-10 SSDs, DDR4 RAM, and 10 Gbit network connectivity. This lets complex tasks be done all the time, without limits.
You can deploy 64-core VPSs under their sophisticated cloud firewall and disaster recovery management.
Furthermore, they provide over 100 one-click apps such as WordPress, Joomla, Cyberpanel, Laravel, and Drupal. So you can do web-based tasks that use a lot of resources and easily track performance with their easy-to-use dashboard.
You can also try their free 30-day trial before making a decision. In the meantime, if you have any questions, you can contact their in-person support team via phone call, live chat, or tickets.
Plan Resource
Price – $324
CPU – 64 Cores
RAM – (1-131GB)
Storage – (20-4kGB)
Transfer – 1TB
Data Centers – 18 (USA, Israel, Hong Kong, Canada, the Netherlands, Sweden, Germany, the United Kingdom, Italy, and Spain)
3.Linode
Linode server is a beast with AMD EPYC 7002 series chips that outperform Intel Scalable Gen 2 processors by 87% and have 45% more memory bandwidth.
Along with 11 world-class data centres, it provides the ultimate capacity to carry out massive simultaneous actions such as machine learning, gaming, and video streaming around the world.
These advanced infrastructures provide unending reliability.
To make sure that everything is safe, they also offer free DDoS protection, a cloud firewall, and offsite backups.
You can contact their 24/7 support team at any time.
Plan Resource
Price – $480
CPU – 64 core
RAM – 64 GB
Storage – 1280
Transfer – 8TB
Datacenter – 11 (USA, Canada, Mumbai, Frankfurt, London, Singapore, Tokyo, Sydney)
FAQ
What is the best hosting for a 64-core VPS?
Time4VPS is the best option because it includes a 2.6GHz Intel Xeon Gold processor, DDR4 RAM, RAID-10 SSD, and 4 Gbit network connectivity.