A dedicated server provides a true web hosting experience by providing unrestricted power to execute multiple operations at the same time.
Literally, you get everything that you paid for.
Do you need to host hundreds of websites, render video, or perform multiple complex processes with rigid data protection laws?
Then a dedicated server in Switzerland is for you. Swiss servers are one of the best-secured infrastructures in order to maintain anonymity and data safety.
So we have compiled a list of the best Swiss dedicated server providers.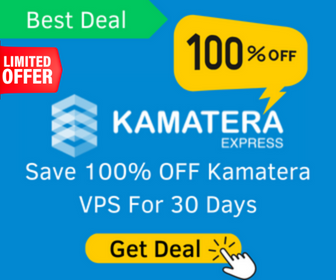 Let's plunge into the post.
Swiss Dedicated Servers
1.Infomaniak
Infomaniak is the leading dedicated server provider in Switzerland despite being an affordable and 200% green host.
It was founded in 1994 in Geneva, Switzerland, and is wholly owned by its employees. So they can manage to invest their 100% profit back into the company's growth.
as it can be seen in their optimal guarantees of confidentiality, security, performance and support.
Big Points
They are globally certified (ISO 14001, ISO 50001, and ISO 27001) for quality, transparency, security, energy efficiency, and environmental friendliness by various external auditors.
Energy efficient Xeon series processors, which use 40% less energy than older generations of processors.
To guarantee a stable electrical supply, operate a dual power supply, a UPS, on-site generator fire and instruction protection.
Ultra fast transfer at 300 Gbps
Securely access your Linux server using an asymmetric key pair and easily manage your Windows server with RDP.
Compatible multi-purpose dedicated server for ecommerce portal, an intranet, application, business software etc.
Turn dedicated server into professional VOD/AOD platform with content protection
Hardware
They use the world's first 100% cloud open source OS, OpenStack technology that is known for ultimate power and rigorous stability.
CPU – 4-32 cores of 3.35Ghz
RAM – 12-128 GB
Disk space – 250-1980 GB SSD
Unlimited Transfer
The cloud servers consist of Dell PowerEdge R6525, 3.35Ghz AMD Epyc CPUs and clustered Ceph SSDs.
You can install your own choice of OS, like Windows, Debian, Ubuntu, SuSE Linux Enterprise Server, FreeBSD, openSUSE, CentOS, OpenBSD, and Slackware.
Pricing
The cost of a managed and unmanaged plan begins at 29 euros per month.
But managed plan is full of many fruits, you can host up to 100 websites with following perks-
EV and DV SSL certificates (Let's Encrypt, Sectigo)
Personal IP
Personalized Software configuration
Choice of Cache Engine of the server (memcached, apc/opcache, varnish)
Elegant Theme worth off $249
With a longer plan, you can save a lot.
Uptime
They offer a commitment of 99.99% service availability.
Security
DDoS comes into play to mitigate denial-of-service attacks.
Backup
Under the managed plan, they back up your data every 24 hours and keep 7 archived backups in another datacenter. However, in unmanaged plans, 1 snapshot is free.
Support
You can contact their responsive support via chat, phone, and ticket system.
2.Swissmade
Swissmade, which provides services in high-quality data centers, was founded in 2011 as a pure Swiss-made brand to ensure and compile strict Swiss data security and privacy.
It is also a subsidiary of prominent Swiss hosting provider Solar Communications GmbH.
Big Points
An ISO 27001 and ISO 22301 certified carbon-neutral Interxion data center right in the heart of Europe.
Deploying two different power providers, two independent power feeds to each rack, industrial-grade UPS with auto switchover, and diesel generators make uninterrupted power supply possible even in the case of a serious blackout.
They have built failure-proof network architecture with redundant hardware, automatic failover protection, multiple tier-1 bandwidth providers, direct access to SwissIX Internet exchange point, professional DDoS protection, automatic network health monitoring and 24/7/365 intelligent hands on site.
They maintain seven-layer security including 24/7 video surveillance, security patrols, biometric readers etc.against any intrusion
Their data center is directly connected to the SwissIX Internet Exchange, which improves routing efficiency by lowering latency and adds an additional layer of network fault tolerance.
Hardware
They use industry-leading, purpose built bare-metal VMware ESXi Hypervisor is considered the most mature and reliable. Flash SSD by SolidFire work as data storage which has industry highest I/O rate and is secure with 256-bit encryption and prevent data-loss with leading resilient and self healing architecture.
CPU – Intel Atom / Intel Xeon (2-32 HT cores)
RAM – DDR3-1333 (4-384GB)
Disk Space – 200-47000GB RAID
Transfer – 15 TB @ 10Gbps
Pricing
Currently, Swissmade has 65 dedicated servers, which start at CHF 108. You can opt for a longer plan.
Uptime
They are confident enough to guarantee a SLA of 99.9999%.
Security
A flash SSD array already works as a data protector with the highest speed. However, they offer professional DDoS on demand.
Backup
Flash SSDs can replace the requirement.
Support
Their support team is available around the clock via live chat and tickets.
3.Xelon
In 2012, Xelon started as a B2B hosting service. They have now expanded into B2C services, despite having multiple global cyber security and quality certifications.
Big Points
Having ISO 27001 certification for cyber security and ISO 9001 for quality service.
Data storage with Swiss data protection law
English and German language support
Hardware
Xelon servers in Zurich and Aargau are powered by Intel Xeon E3-E5, and they can run a number of Linux and Windows operating systems.
CPU – Intel Xeon (4-18 cores)
RAM – 8-512GB
Storage – 1 – 3.84 TB SATA with 8 hard disks and RAID options
Transfer – Unlimited under 100 Mbps uplink
Pricing
The entry-level dedicated server plan costs 129 CHF per month. A monthly plan costs a set-up fee, but a half-year or yearly plan gets rid of the fee.
Uptime
They have an industry-standard 99.99% uptime guarantee.
Security
A managed firewall service for three servers costs less than 100 CHF per month.
Backup
Starting at 50 GB, backups cost 10 CHF monthly.
Support
They help their customers via emails and phone calls 24/7 during business hours.
4.Hostpoint.ch
In 2001, the Internet was not as simple as it is now—making a website, managing a server, or setting up an email address are all complex tasks. For the purpose of simplifying internet stuff, Hostpoint was born in Switzerland.
Super supportive Hostpoint handles more than a million domain names and has one of the most modern and stable infrastructures.
Big Points
The first Swiss host provider to provide phone support on weekends.
Multiple level caching including PHP cache, System Cache,
Storage cache and database cache
100% renewable energy on data center consumption
Data centers are FINMA and ISO 27001 certified.
Storage clusters with 100% SSD hosting (NVMe) for your data and all-flash storage (SSD) for your databases achieve pinnacle speed.
High quality Intel CPUs
1-click popular apps such as WordPress, Joomla, Drupal, TYPO3 etc.
Swiss banks rely on the multilayer, secure Interxion data center.
Hardware
Hostpoint offers managed flex server with full packages
Intel Processors (4-16 cores)
RAM (4-96GB)
Storage – 1000GB NVMe
Unlimited Emails
Unlimited transfer@250Mbps
Pricing
The monthly fee begins at 140 CHF and includes hosting for 100 domains.
Uptime
They offer a 99.5% service level agreement.
Security
Popular Interxion servers are protected against DDoS attacks. Skype
Backup
They keep web, email, and database backups for up to 180 days. Daily backups are made four times a day for the first two weeks.
Support
Extraordinary support is available with callback service and appointments. You can get help via phone calls, and tickets.
5.Datapacket
In 2014, DatapackSkype,et has founded as a global dedicated server provider for hardware and bandwidth hungry businesses such as Discord and bunny.net.
Big Points
100 Tbps upstream capacity with bandwidth pooling guarantee constantly low latencies, zero packet loss and no saturation, even on peak times.
4-hours delivery after payment
Server resides in the multi shielded Interxion Zurich data center.
25ms global median latency
Hardware
Datapacket ensure great flexibility in order to use multiple modern chips such as Intel E-2336, Intel E-2388G, AMD Ryzen 9, AMD EPYC and Intel Silver
3.4Ghz CPU (6-64 cores)
RAM – 64-256GB
Storage – (2 x 500 GB-2 x 1.92 TB SSD) or (4x4TB-4x10TB HDD)
Unlimited Transfer @ 20Gbps
Pricing
Zurich data centers start from 181 euro per month with the "pay as you use payment model".
Uptime
They promise 99.999% uptime SLA.
Security
Servers are under the fence of automated unmetered DDoS protection with 2-hour hardware replacements, if one fails.
Backup
They have no backup, but you can purchase an additional server for the purpose.
Support
Their support is so quick on live chat. Moreover you can get assistance via email and phone calls around the clock.
6.Alphosting
Started in 2002, Alphosting is a top VPS and dedicated server provider that also manages 5200+ hosted domains.
Big Points
Root access
World class datacenter
Remote reboot
Dedicated hardware
IPMI access
Managed service
Hardware
Servers comes with Atom DualCore 1.8 GHz, Xeon E3 Quad Core 3.1 GHz, Xeon E5 SixCore 2.4 GHz, and Dual Xeon E5 SixCore 2.4 GHz
Intel CPU
RAM – 4-128GB
Storage – 250-8TB RAID-1
Pricing
The beginner's plan costs approximately 40 euros per month. You can pay monthly, biannually, or yearly.
Uptime
They guarantee 99.9% uptime.
Security
Under managed services, they install DDoS protection and a firewall. They also regularly install updates and monitor your server 24/7.
Backup
No backup plan
Support
They resolve queries via phone calls and tickets.
Conclusion
Swiss products are well-known around the world for their strict data protection, strict anonymity, and rock-solid security.
Infomaniak outperforms the competition with multiple globally certified hosting services, hardware-rich servers, ultra-fast network speeds, DDoS protection, and responsive support.
We are sorry that this post was not useful for you!
Let us improve this post!
Tell us how we can improve this post?