Hosting is the foundation of any website, and it is quite expensive. As a result, we must exercise extreme caution when selecting web hosting. However, it is not as simple as it appears.
Because there are thousands of web hosting companies out there trying to meet the needs of their customers.
These businesses have numerous variations in their services and working processes that make a significant difference in their performance, reliability, and security.
It will undoubtedly take time and money to test them and find the best one. So, why not try free trial web hosting with no risk?
So we've compiled a list of web hosting companies that offer a free 30-day trial with or without a credit card.
Let's get this party started.
What Will You Learn in the post.
Free Hosting without credit card
Best Shared Hosting Trial
First Month Free Hosting
| Web Hosting | Hosting Type | Period | CC Needed | Link |
| --- | --- | --- | --- | --- |
| Rocket | Managed VPS | 30 Days | Yes | |
| InterServer | Shared Cloud | 30 Days | No | |
| Kamatera | Cloud VPS | 30 Days | Yes | |
| Namecheap | Shared Hosting | 30 Days | No | |
| Hostens | Shared Hosting | 30 Days | No | |
| Hostinger | Shared Hosting | 30 Days | Yes | |
| GreenGeeks | Shared Hosting | 30 Days | Yes | |
| Bluehost | Shared Hosting | 30 Days | Yes | |
| Kinsta | Managed WP | 30 Days | Yes | |
| A2Hosting | Shared Hosting | 30 Days | Yes | |
1.Rocket
Rocket is a premium hosting company that has partnered with Cloudflare Enterprise CDN, which makes it one of the fastest and most secure hosts.
Through its largest edge networking, Cloudflare's biggest infrastructure guarantees TTFB under 100 ms and protects the web from billions of threats to make it safer all over the world.
They also offer automatic speed optimization. All you have to do is add your property to the host to make the speed 3 times faster.
Furthermore, they keep the daily site off backup for 14 days, scan for malware, and remove it.
You can speedily install WordPress, clone, stage, and team up using their straightforward dashboard.
And if you need help, their 17-year-old proficient support team is available via live chat, email, and phone.
You can now take a honeymoon test for $1 for 30 days.
Why Choose Rocket?
Premium WordPress Host
250+ Cloudflare Enterprise Data Centers
TTFB under 100ms
Auto-Speed Optimization
Free Malware Removal & Cloudflare WAF
Free Migration
Daily Backups
Unlimited Zero Downtime Migration
99.9% Uptime Guarantee
24/7 Premium Support
2.InterServer
InterServer is a highly resourceful hosting provider that offers unmetered bandwidth and storage, as well as cPanel and over 450 one-click apps.
So, you can install popular CMS such as WordPress, Drupal, or Laravel and manage them easily for an extended period of time without the need for an upgrade.
They offer 5 global data centres to ensure that your content is delivered to your audience as quickly as possible.
They are formidable in terms of security. They have password-protected directories, a cloud firewall, ModSecurity, and HotLink protection, all of which help to increase overall security.
In the event of a disaster, their free daily backup system and 24/7 resilient US support will come to your aid.
Its entry-level plan normally costs $2.5/mo., but with the "Problogguru" coupon, you can use it for 30 days for just $0.01.
Why Choose InterServer?
5 Enterprises Grade Data Centers
Free Migration
Unmetered Bandwidth, Storage & Professional Emails
Rock-Solid Security
99.99% Uptime Guarantee
Free Daily Backup
24/7 US Support
3.Kamatera
Kamatera is a rapidly growing global cloud service provider with well-known and dependable options for web servers, VPNs, and RDP.
Their servers run on enterprise-class cloud infrastructure. With a few clicks, you can select the processor size, RAM size, SSD space, and nearest data centre from a list of 18 global data centres.
With their simple dashboard, you can easily install WordPress like CMS with 100+ one click apps and manage your website.
Their data centres are powered by Intel Xeon Platinum 2.7GHz processors that can be stretched up to 104 cores.
RAM can be increased to 524 GB, and SSD storage can be expanded to 4000 GB with SSD accelerators.
These are ideal specifications for achieving feather speed, dependable performance, and, as you may know,
Cloud servers are highly redundant and will transfer the load to the next available server if one fails due to viral traffic.
They deploy a cloud firewall with disaster recovery management to provide robust defence and reliable data recovery against DDoS, brute force, XSS attacks, and SQL injection.
Daily backups take care of rest safety.
If you have any questions while using their service, their response support team is available to assist you via phone call and email. Now you can claim $100 for 30 days and take a test drive.
Why Choose Kamatera
Hardware-Software Rich VPS
Free Migration Service
18 Global Data Centers
Diagonal Scaling
24×7 Highly responsive in-human Support over Phone and Email
'Pay as you go' Payment Model
Free 30 Days
4.Namecheap
Namecheap is a popular and older ICANN-accredited domain name registrar. They've been the first company for a lot of people who take their baby step into digital world with them. Now Namecheap is offering affordable web hosting and more 11 million websites are hosted on their servers.
Started in 2000, headquartered in LA, Namecheap offers to host multiple website on their entry level hosting plan under just $2. It's great offer for medium level webmasters who have to manage more than one website.
Their all hosting plans have capacity of unmetered bandwidth that power to handle unlimited visitors. And for fast PHP scripts execution, they have deployed eAccelerator and xCache that cache PHP execution in RAM. It's key of performance, speed and reliability for any website.
Furthermore, to enhance more efficiency, the PowerEdge M100e Blade Enclosure, Dell's state of the art shared datacentre are powering their server that delivers 100% uptime and unparalleled performance.
And for securing their client websites, they have set up an effective firewall, auto backups and 24 hour-server monitoring.
Why Choose Namecheap?
Free Migration
30 Day Money Back Guarantee
US & UK Server Locations
Unmetered Transfer, Database & Email
cPanel 2FA
100+ apps with 1-click install
Namecheap SSL
24/7 Live Support Chat
5.Hostens
Besides Hostinger, Hostens also provide cheaper hosting service in just 90 cents with enormous Raid-10 SSD disk space, data-transfer and email accounts.
Even you can host upto 10 websites on their entry level hosting plan. Their entry level plan offers 0.5GB RAM, 1CPU, 10 Database, 1 TB bandwidth and 10 disk space with cPanel.
One thing you can't find in many hosting companies, that is Cloudflare Railgun. Hostens servers are powered by Cloudflare Railgun which fasten the data transfer from the origin server to Cloudflare Server.
Therefore, you can experience fastest speed of Cloudflare CDN with 270 pop ups. Even if you clear all cache on Cloudflare or update your blog, visitor can load your blog faster just after it.
Since 2003, Hostens has been in service mode. They can hear every beat of beginners' heart. So they offer CloudLinux, Installatron 1-click auto-installer, Free DNS manager, Free Let's Encrypt SSL, Daily/Weekly backups, EU, USA, Asia server locations and free website builder.
At the border of security, CageFS & automatic malware removal are defenders and saver from any brute force & DDoS attacks.
You can use it for 30 days as trial period under 30 days money back guarantee.
Why Choose Hostens?
Huge SSD Raid-10 Space, Bandwidth
Cheap Pricing
SSH & Git Version Control for developers
24/7 Support (Chat & Ticket)
6.Hostinger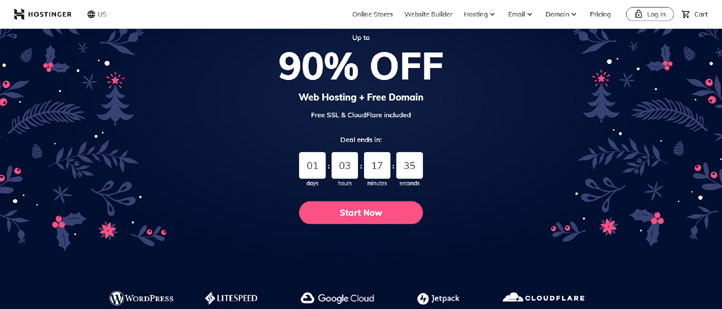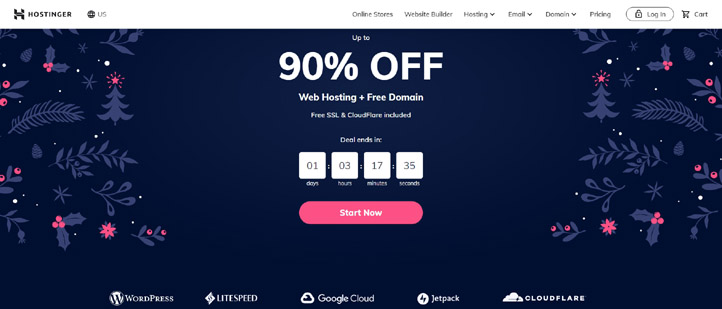 Cheap pricing, dedicated service and amazing UX makes Hostinger most lovable among beginner bloggers specially. That's why over 29 million clients from 178 countries have joined Hostinger which was started in 2004 with an aim of empowering the internet.
Now they offer Google Cloud with Lite Speed Server at below $1. Both are legends in terms of speed, performance, reliability and security.  So now huge number of advanced users start to use their hosting service for deploying various advance projects like Minecraft server, ecommerce websites and many more.
At their business shared hosting plan, you can boost your website more with Cloudflare's Railgun feature which make data transfer from origin server to Cloudflare server faster ASAP.
Moverover World's class security project BitNinja.io keep secure all websites from DDoS and brute force attack.
hPanel, a customized hosting dashboard make super easy to update your server software like php, mysql, plugin, theme and wordpress with single click and ensure your website is running on latest stack.  It's highly friendly and better in UX than traditional cPanel.
So whether you are going to start your new blog or upgrading your current hosting resource. Hostinger deserve an opportunity to serve you. You can risk-freely use their service for 30 days.
As they offer 30 day money back guarantee, you can get full refund with zero question, if you don't find expected service.

Why Choose Hostinger?
Cheaper Price below the market's average cheap price.
Git & SSH Access
24/7/365 Support
SSD Disk
Cloudflare Protected Nameserver
Mutliple subdomain & Cronjobs
Daily Backups
Free CDN with over 200 end points
Unlimited bandwidth & Database
Host upto 100 websites in a single shared hosting plan.
Highly WordPress Optimized Shared Hosting Plans
8 Server Locations
7.GreenGeeks
300% Green Hosting, US Environmental Protection Agency's Proud Green Power Partner, unlimited web space, unmetered data transfer, LSCache  are the identity of GreenGeeks.
If you care the earth, don't want your blog harm the earth, you can go with GreenGeeks with unlimited hosting resources where LSCache provides 4x performance, nightly backup secure from any accidental data lose and all servers fuel up by renewable energy resources.
Moreover, GreenGeeks' servers use RAID-10 Technology to store data on SSD which prevent data lose due to drive failure and ensure data transfer at maximum speed.
And Their container-based technology, Free CDN and HTTP/3 push blog to load faster and perform better at even sudden surge of traffic.
That's why people rate it 4.4 out of 5 points at Trustpilot, a third party & independent custom review collector system. It clearly show how People love their service.
Even you like to try their service. You can take a test drive of their hosting service until 30 days. But make sure to cancel your subscription before 30 days. So that you can get your full money back without any hurdle.
Why Choose GreenGeeks?
Unlimited Web Space, Data Transfer, Email Account, Database, Subdomains
300% Match with Renewable Energy
Optimized LiteSpeed and MariaDB
More than 4 Server Locations
Real Time Security Scanning
Free Website Transfer
Scalable computing resources.
Automatic App Updates.
Free Hacked Website Solution
24/7 – Technical Support via Live Chat, Telephone & Email-Tickets.
8.Bluehost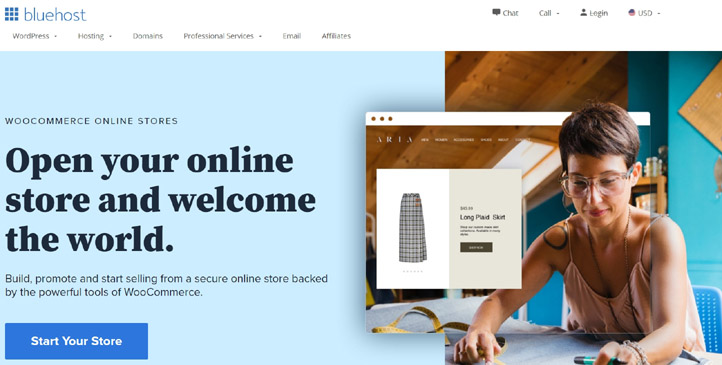 Recommended by WordPress Official, Started in 2003, Utah and champion web hosting in last the decade. This is the amazing story of Bluehost.
From the beginning, Bluehost focused to provide WordPress Optimized Hosting Environment. That was the kind of the first initiative taken by any web hosting.
Many Webmasters loved the hosting environment at first sight which actually did fast loading of WordPress Blog and achieve optimum performance.
Now by the time, they have upgraded their WordPress specialized hosting environment with PHP 7.3, HTTP/2, Perl 5, MySQL 5, World wide CDN and more to make sure your blog keeps loading fast and perform at maximum level.
Although, they support other CMS like Joomla, Drupal, Social Networking Scripts besides WordPress.
You can install it at single click by SimpleScripts 1-Click Script Installation feature.
In 2013, they have become significant part of Endurance International Group, World's biggest Web Hosting Group. The addition add more infrastructure, more fund and more expertise to make hosting more reliable, stronger and more secure.
And they love customer test their service before a longer run. As they provide 30 day free trial in other way. You can buy their plan, may find insufficient and can get refund with no question asked. That's easy.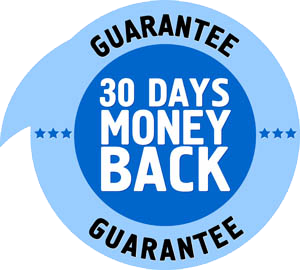 Why Choose Bluehost?
Unlimited SSD Storage, Data Transfer, Parked Domains, Subdomains, Email Accounts
Free Automated Backup, powered by CodeGuard.
24/7 Chat & Phone Expert Support
9.Kinsta Free Trial
Trusted by Billionaire businesses like Michigan Aerospace, WorkForce, Ubisoft, being subscriber of Premium Tier of Google Cloud Platform, Amazon Rout 53 Premium DNS are aggregated synonyms of reliability, low latency, fast DNS lookup and granular high performance.
These are the main characteristic of Kinsta. Furthermore 24 global data centers and KeyCDN with 34 pops ensure fastest delivery of data to users from closet data center.
That's why Kinsta doesn't fit in typical hosting categories. They are a premium managed WordPress hosting. They are also known for optimizing at each level.
All website at Kinsta are powered by intelligent in-house caching plugin that boost 200% performance through Server level caching.
Kinsta's caching system is based on intelligent AI and is especially built for dynamic websites like ecommerce website. It manage all caching operations automatically.
As you know WordPress is built with PHP.  So expecting a smooth experience, you need to handle PHP executions effectively and make sure many of PHP executional operations don't conflict each other and run faster.
Luckily at Kinsta, you don't need dig a bit. Their deployed PHP worker take care of these and give ultimate power to WP to handle spikes of traffic with ease.
Also they are early birds who have made availability of PHP 8 in beta mode for staging environment to test your website compatibility before going in war zone.
Meanwhile something goes wrong, no need to worry. They take your back every day for last 14 days and their self-healing technology revive you again ASAP.
If somebody get failed 6 times to login, can get IP banned, checking server uptime & security every 2 minute to combat any DDoS & brute force attack on initial stage, Let's Encrypt , no support for FTP, SFTP & SSH support only, container based technology make full proof protection.
Moreover Free site migration & multilingual customer support natively help beginners to cope their web issues and move for bestie.
So I think It won't be a bad choice to try Premium Hosting Service and see premium performance of own website under 30 days money back guarantee.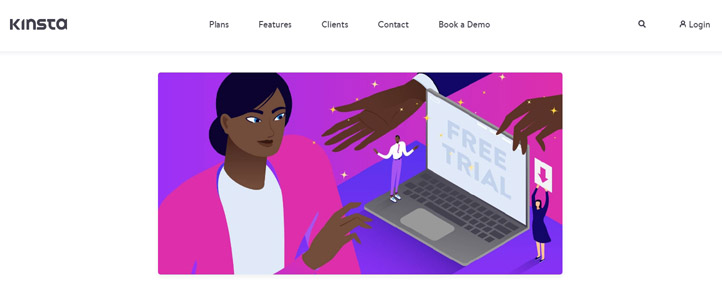 Why Choose Kinsta?
2 Month Free Hosting for Annual Plan
24 Global Google Data Centers+34 KeyCDN Pops
In-House Premium Caching System
Free Migration
Free Service for Hacked Website.
Automatic DB Optimization
Automatic Daily Backups
Staging Area
Worry Free 30 Day Refund Policy.
24/7 Multilingual & Flexible Support
10.A2Hosting
Veteran web hosting since 2003, headquartered in Ann Arbor city where 150,000 trees live, partnered with Carbonfound.org to achieve 100% carbon neutral and using renewable energy & cutting edge technology and vast transparency in service like diamond make A2Hosting an adorable web hosting player.
Up to now, almost web hosting companies start to use SSD for their service. But most of them don't use SSD to store your files but only for your database and OS. And they won't be pleasant to disclose the type of their SSD as well as the type of processor.
These are the main bottleneck to achieve ultimate performance and strength.
On the other hand, A2 Hosting uses NVMe SSD which is made of modern non-volatile memory express technology can handle 64,000 commands per queue and 200,000 to 10,000,000 IOPS. Other types of SSD are petty in the manner of IOPS and Latency.
With the best version of SSD, A2 Hosting store your heavy files along with OS and database in NVMe SSD that is fastest in latency and read and write speed.
Just as A2 Hosting servers are powered by server special AMD EPYC Processors can clock up to 3.9 GHz and support up to 128 cores/256 threads on dual-socket systems.
These processers are made for special server and embedded system markets. So these almighty processors can run like Usain Bolt, even traffic is at its peak.
Anycast DNS solution duplicates DNS Records across A2 Hosting's global network ultimately bring them closer to your visitors. It plays a major role in quick load of website by offering lower latency and increasing redundancy.
Furthermore, Litespeed Web server, HTTP/3, Quic, ESI, in-house A2 Optimized caching solution, A2 optimized site accelerator, Cloudflare's Free CDN and multiple servers are truly providing Turbo Power which is capable to boom speed performance and stability.
On security level, besides fast DNS lookup, Anycast DNS is also capable to stop DDoS attack and HackScan malware protection, Server Hardening, Brute Force Defense and Dual Web Hosting Firewall build 24/7/365 safety shield to escalate any online threats. If something goes wrong, daily backup will save you.
You must test real experience of solid servers powered by NVMe SSD, Anycast DNS, Robust Infrastructure, modern software etc for a month. Their risk-free 30-day refund policy kindly allows you.
Why Choose A2Hosting
Stronger & Faster NVMe AMD EPYC Server
Auto-Optimization with Mirage for Faster Mobile UX.
Free SSL
Free Professional Migration
Unlimited Email Address, Subdomains, Parked Domain, Addon Domains, Bandwidth and Database
Hassle Free 30 Day Money Back Guarantee.
24/7/364 Multilingual Guru Crew Support(Chat, Email & Call)
Wrap Up
What will be best for you? Only one person can tell you the truth on the planet. That is you. And you can find it by testing and experiencing at null cost. Above the list is your next project. It will save your a lot of time. Because we have included only quality web hosting companies.
So now the next turn is yours.
Check Also:

He is a professional WordPress speed optimizer and web hosting enthusiast with 3 years of experience in optimizing over 100 websites. As a speed optimization expert on Fiverr.com, he has honed his skills in the field and has since shared his strategies with over 1 lakh users annually via his blog, YouTube and social media platforms.
Disclosure:
Our Content is reader-supported. This means if you click on some of our links and make a purchase, we may earn a commission at no extra cost to you. Read
our affiliate disclosure.