Welcome to our blog post on how to get a free trial of OVHcloud!
OVHcloud is a cloud computing company that offers a variety of cloud computing services such as bare metal, VPS, dedicated servers, Domains, and cloud storage.
One of the best ways to get started with the cloud host is to use their free trial offer, which allows you to test their services and see if they meet your requirements.
However, claiming the free trial may be difficult for some users. That's why we've created this step-by-step guide to walk you through the process.
We'll go over everything you need to know about the offer in this post, including how to sign up, what services are available, and how to make the most of your trial period.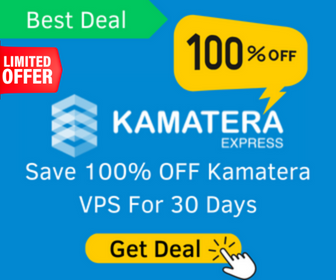 This guide will help you get started with the cloud platform, whether you're a small business owner looking for affordable hosting solutions, a developer testing new applications, or simply someone interested in exploring the world of cloud computing.
Before you begin, please be aware that the offer is limited to their public cloud and does not include other products such as bare metals or hosted private cloud.
Let's get started with the tutorial.
How to Get a Free Trial of OVHcloud
Signing up for the trial offer differs from IONOS, Kamatera and Linode, but it is simpler.
In most cloud platforms, users need to create a project after completing the account creation process. However, in order to sign up for OVHcloud, you must first start a project.
Let's get started with the easy steps.
1.Click the free trial link to be redirected to the sign in/sign up page.
2.Fill out the sign-up form with the following information: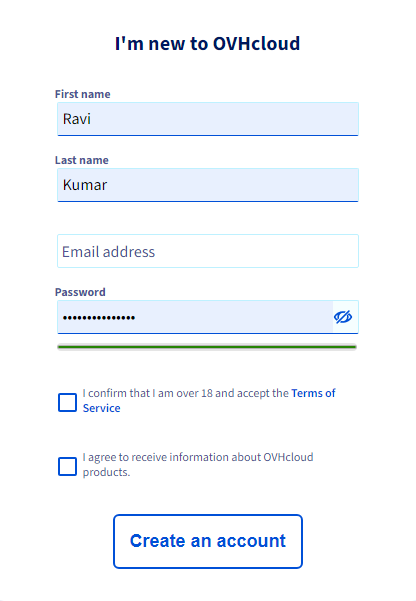 First Name
Last Name
Email address
Password
Tick to accept the terms of service and hit submit Make an account
3.Confirm your email by copying the 6-digit validation code and pasting it.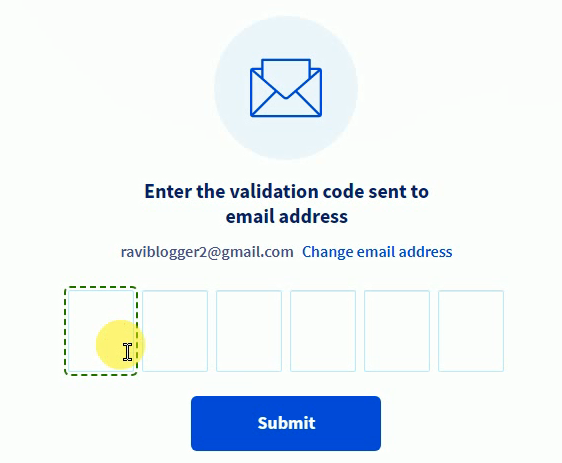 4.Agree to the cookie policy
5.Enter your contact information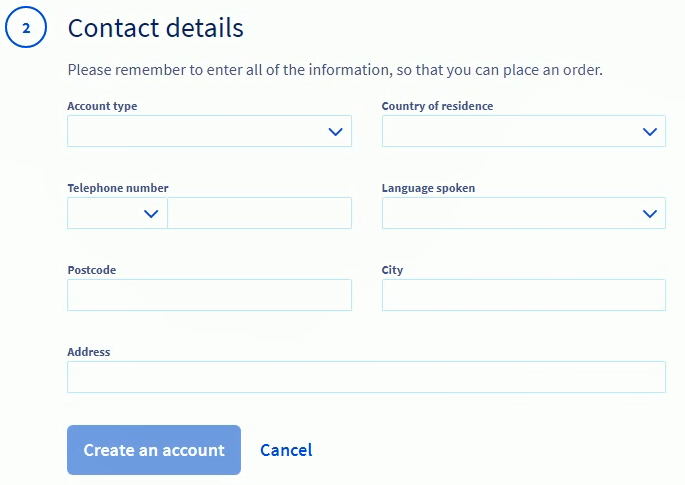 Account type – personal
Country
Telephone number
Language
Postcode
City
Address
Hit create an account
You will now be in the OVHcloud control panel.
6.Click anywhere on the screen
7.Create your first public cloud project and proceed.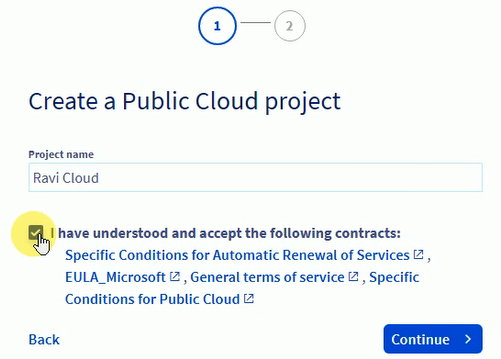 8.The "FREETRIAL" promo code will be automatically applied.
9.In Confirm your identity section, You need to link your credit card or Paypal. With Paypal, you will be charged $30 as an upfront fee to confirm that it works properly.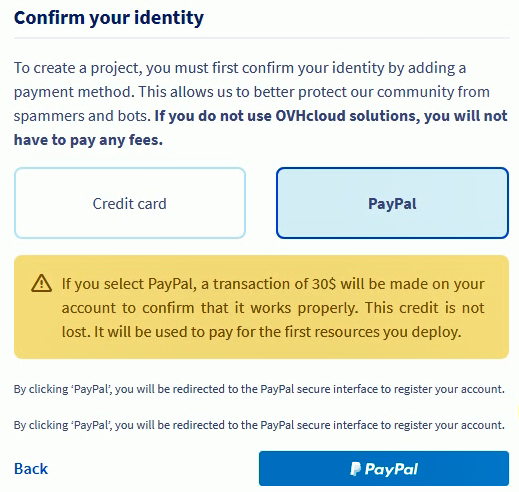 However, the amount you can use after trial expires. While the credit card option is not chargeable until trial period ends.
You will receive a free $200 credit to use their public cloud after linking one of them.
What products are available?
OVHcloud offers a wide range of products for testing during the free trial period. Its products can meet the needs of anyone, from a SaaS owner to a blogger.
Pre-installed applications such as WordPress, Docker, Gitlab, Open VPN, Plesk etc
Popular OSs such as Windows, Ubuntu, Debian, CentOS, Fedora, Arch Linux, and CoreOS
Machine learning models, NVIDIA NGC, data collector, and data compute
Block storage, cloud archive, object storage, volume snapshot, and instant backup
OVH Promo Code for Free Trial
You can use the promo code "FREETRIAL" to get a discount. It is only applicable to their public cloud product.
A credit card must be linked. There will be no charge until the free trial period expires or the resources exceed $200 credit.
You can also link a PayPal account, but you will need to deposit $30 into your OVH cloud account to ensure that your PayPal is active.
What can you do under the offer?
Web Server
Game Server
AI and computation
Databases server
Data storage
Who is eligible to participate in the trial?
It is appropriate for a blogger, start-up, SMB, or corporation. They should not be a old user to the platform.
FAQ
How long is the OVHcloud free trial?
30 days
Can I cancel my OVHcloud free trial at any time?
Yes, you can cancel your OVHcloud free trial at any time by logging into your account and selecting the "cancel subscription" option. Just be sure to do this before the end of the trial period to avoid being charged.
What happens after the OVHcloud free trial ends?
If you don't cancel your subscription before the end of the free trial period, the service you chose will be charged to your account automatically.
Try these also:
We are sorry that this post was not useful for you!
Let us improve this post!
Tell us how we can improve this post?