Do you require massive power to carry out multiple executions at the same time? 8 Core Server can meet your requirements.
As a result, we've compiled a list of the best 8-core VPS and dedicated servers. You can begin your complex operations by selecting one.
If you need more power, you can look into 16-core VPS and dedicated servers.
Cheap 8 Core VPS Dedicated Server
What exactly is 8 Core VPS and Dedicated Server?
An 8-core CPU means that the group of cores has 8x the capability of a single core.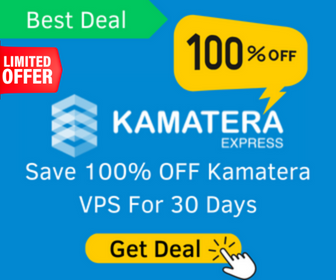 When a host provides a VPS or a dedicated server with an 8-core processor, it is referred to as an 8-core VPS or Dedicated Server.
The processors are typically Intel Xeon or AMD EPYC.
1. NameHero
Namehero is a high-end cloud hosting company that offers an 8-core VPS with 8 GB of RAM, MariaDB, and 320NVMe SSDs.
NVMe is 25 times faster than an HDD and 5 times faster than a standard SSD. The breakneck speed can be intimidating.
Furthermore, four data centres and one dedicated IP address increase trust and reduce latency, allowing you to reach your target audience in the United States and Europe more quickly.
You will also receive a free cPanel as well as a free Softaculous licence. You can easily manage an unlimited number of websites.
For any software updates and security, you will be protected by the sophisticated shield of their fully managed service.
They've used machine learning technology to keep you safe from threats and snoopers.
Auto-application patching is included in their real-time malware scanning. These provide the ultimate barrier against attacks.
If you have any questions, their expert team is available via live chat and tickets 24×7.
Plan Resource
Pricing  – $39.58 (managed)
CPU – 8 Core
RAM – 8GB
Storage – 120 NVMe
Bandwidth – 10 TB
Data centers – 2 (USA & NL)
2. Interserver
Interserver offers low-cost VPS hosting with abundant resources and self-healing servers.
Their AI-based auto-healing system detects overload in a split second and transfers the load to other available nodes.
As a result, they are so certain that they can guarantee 99.9% uptime. Windows and Linux VPS with 8 cores are available, and you can install 1-click apps from a library of 450 apps.
The jail environment, KVM, Openvz, Virtuozzo, and Hyper-V virtualization harden security, and powerful Intel Xeon E3 and AMD EPYC processors with 5 data centers push performance to new heights.
You can also add an extra layer of security by enabling remote backup. If you need assistance, the US-based support team is available 24/7 via phone, chat, and ticket.
Plan Resource
CPU- 8 Core
RAM- 16GB
Storage- 240GB
Transfer- 16TB
Datacenter- 5 (USA)
3. Namecheap
In the domain-selling market, Namecheap is already the most trusted brand.
They have extensive web hosting experience, as evidenced by their 8-core plan with massive 12 GB RAM, 240GB SSD RAID 10, and 6000 GB bandwidth.
100% sustainable data centres provide complete coverage in the United States, Europe, and the United Kingdom.
In addition, when purchasing a VPS plan, users have full root access and can select their preferred operating system from Ubuntu, CentOS, or Debian.
For reasonable licence fees, they can install cPanel or InterWorx to manage web properties. You can, however, obtain a free Cyberpanel to perform web operations.
On the security side, their state-of-the-art hardware, software firewall and internal security package are a rocky hill between your web and threats.
But if you want peace of mind, you can hire their affordable managed service, which will take care of everything along with offsite backup.
During the web hosting journey, if you have questions or want to upgrade your VPS, you can connect with their 24×7 live support via chat and a ticket system.
Plan Resource
Cost – $24
CPU – 8 Core
RAM – 12GB
Storage – 240 SSD RAID-10
Transfer – 6000GB
Datacenter – 3 (USA, UK & Euro)
4. Hostinger
Immense famous for shared hosting, Hostinger provides their OVZ virtualization-based VPS with multiple OS like Debian, Ubuntu, Fedora, CentOS & Suse and NFS support.
These VPS can outbound the data at 100 Mbps across their 6 global data centre locations.
They also include an easy control panel to handle and optimise your websites effortlessly.
BitNinja's full-stack server protection, built-in advanced DDoS protection, and a dedicated IP address firmly ensure the website's integrity.
Beyond that, automated backups and live snapshots work as disaster recovery management tools that let you restore your site within a split second if something goes wrong.
Although you can get assistance from their 24×7 support on live chat and tickets,
Plan Resource
Price – $38.99
CPU – 8 Core
RAM – 8GB
Storage – 160 SSD
Transfer – 8TB
Data centers – 6 (US, Brazil, UK, Singapore, The Netherlands & Lithuania)
5.Time4VPS
Time4VPS uses HP ProLiant DL360 Gen10 servers, known for optimum performance.
They also charge up more power by adding the latest generation of server equipment, like Intel Xeon Gold 6132 chips at 2.6 GHz, DDR4-2666 ECC REG RAM and RAID-10 SSDs with dedicated 4Gbit network connectivity.
You can access various operating systems, including Windows and Linux, with full root access. You can install your applications, manage and optimise the server stack for better performance.
Moreover, they have deployed a RAID-enabled storage array, which keeps servers running by transferring load from a failed array to the available array.
Daily and weekly backups guard the data. If something goes wrong, their live chat and ticketing systems are available 24/7, so that you can contact them.
Plan Resource
Price – E43.99
CPU – 8 Core
RAM – 32GB
Storage – 320GB RAID-10
Transfer – 64TB
Data Centers – 1 (Lithuania)
6. Cloudways
Under the managed umbrella of Forbes-featured Cloudways, you can host your application on the earth's leading cloud platforms – GCP, AWS, Digital Ocean, Vultr and Linode within a click for top-notch performance, security and stability.
With an 8-core plan, they provide Object Cache Pro. You can multiply your server caching performance. Along with Cloudflare Enterprise, they guarantee 50 ms TTFB and diamond-solid security across the globe.
An AI-based dashboard will assist you in handling and optimising your application effortlessly.
If you get stuck somewhere, their flexible support team will help you 24×7.
Plan Resource
Price – $135
CPU – 8
RAM – 16GB
Storage – 320GB
Transfer – 6TB
7. Linode
Linode has grown quickly over the past decade and is known for having a modern infrastructure that works well.
They have the AMD EPYC 7002 series in their fleet, which has 45% more memory transfer and can perform 87% more than Intel Scalable Gen 2 chips in the same class.
So it is great to go with it for machine learning, streaming website gaming, and video rendering.
Additionally, 11 global data centres retain the same performance, free DDoS protection, cloud firewall, and site-off backups secure your web property worldwide.
You can also contact their highly trained team via phone or ticket 24/7.
Plan Resource
Price – $120
CPU – 8 core
RAM – 16GB
Storage – 320GB
Transfer – 6TB
Data Center – 11 (USA, Canada, Mumbai, Frankfurt, London, Singapore, Tokyo, Sydney)
8. Kamatera
Kamatera, which owns enterprise-grade cloud infrastructure, is an emerging service provider for web servers, VPNs, and RDPs, where you will get diagonal scaling.
Servers are outfitted with 2.7 GHz Intel Xeon Platinum processors, RAID-10 SSDs and 10 GBPS network connectivity.
A cloud firewall with disaster recovery management ensures data safety and a 24×7 support team is available to help you.
Plan Resource
Price -$44
CPU – 8
RAM -1GB
Storage – 20GB
Transfer – 1TB
Datacenters – 18 (USA, Israel, Hong Kong, Canada, the Netherlands, Sweden, Germany, the United Kingdom, Italy, and Spain)
9. Mochahost (Dedicated Servers)
Mochahost provides an 8-core dedicated server with a total power of 19.2 GHz, enterprise-level SSDs, 100 Mbps network ports, and unmetered bandwidth.
They also include free migration, a 100% uptime guarantee, VPN support, 8 free IPs and a lifetime free domain.
Furthermore, you will have 300+ one-click apps, including RoundCube, Horde and Squirrel to manage email marketing.
At the security phase, weekly disaster recovery backups, network monitoring, and DDoS protection keep you calm against online threats.
In a particularly gruesome case, you can seek help from their 24×7 support team via chat and email.
Plan Resource
Price – $81
CPU – 8 Core
RAM – 10-20GB
Storage – 400GB
Transfer – Unlimited
Datacenter – 1(US)
FAQ
Which host is best for an 8-core VPS?
NameHero's 8-core plan comes with a 320-GB NVMe SSD, Maria DB, 1 dedicated IP, 8 GB of RAM and responsive support. Moreover, managed services will save you time and keep you calm.