Seeing a 403 forbidden error?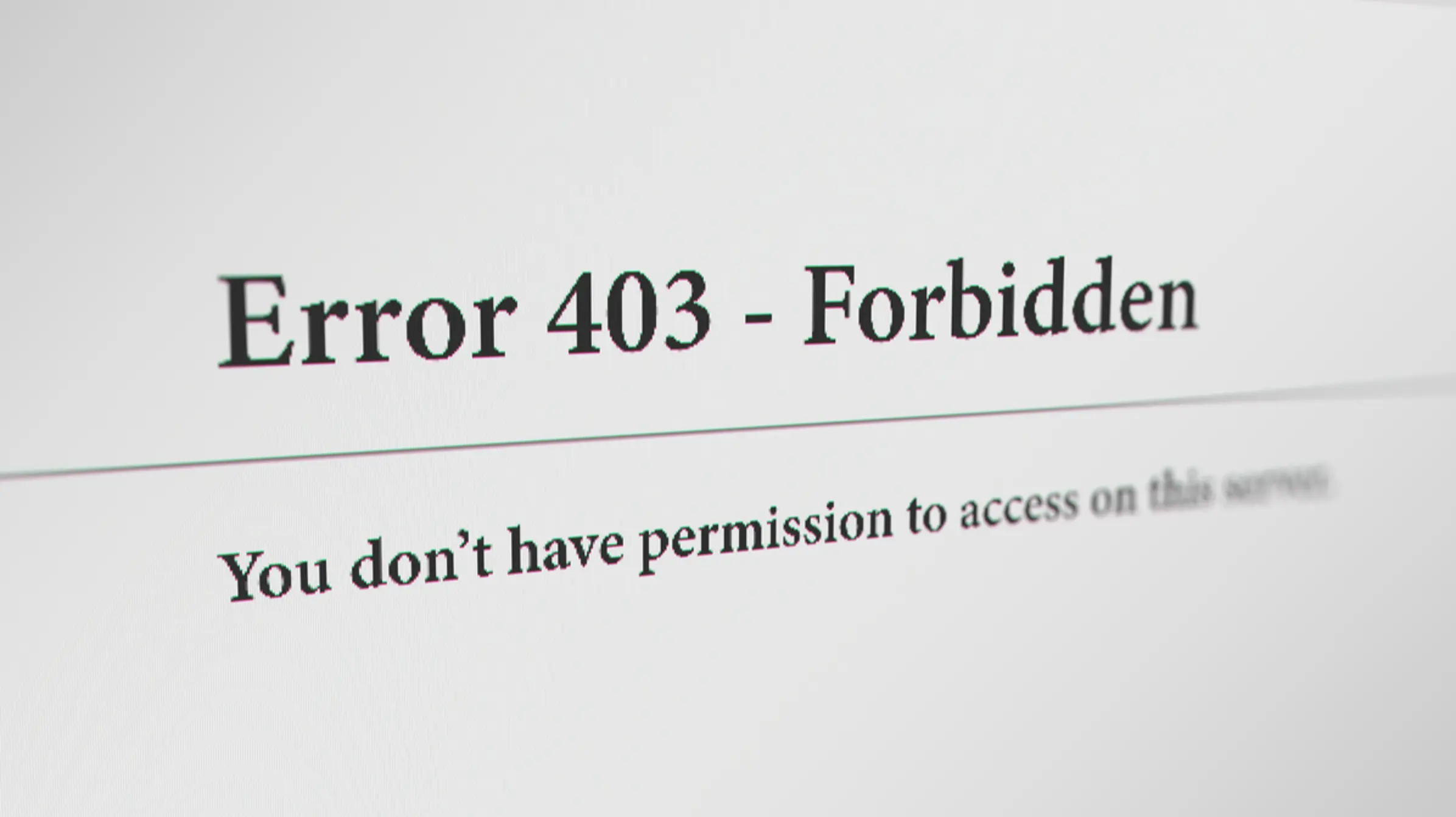 It means your server is working, but you don't have permission to access the web page due to the wrong permission or a corrupted .htaccess file.
These are the most common reasons. But in some cases, other reasons can be involved.
Like plugin conflicts, hotlink protection, IP blocking, etc.
Now let's jump into solutions.
How To Fix 403 Error GoDaddy
1.Check the Case of Your Index File
Linux is a case-sensitive language.
If your index file (index.html, home.html, index.php, etc.) is not in the appropriate case, convert it to lowercase.
Here, we can help you recognize the index file as it varies.
For Plesk on Linux hosting, it can be like one of these:
Index.html
Index.htm
Index.cfm
Index.shtml
Index.shtm
Index.stm
Index.php
Index.php3
Index.asp
Index.aspx
Default.htm
Default.asp
Default.aspx
On cPanel, You can see something like that:
index.html.var
index.htm
index.html
index.shtml
index.xhtml
index.wml
index.perl
index.pl
index.plx
index.ppl
index.cgi
index.js
index.jp
index.php4
index.php3
index.php
index.phtml
default.htm
default.html
home.htm
index.php5
Default.html
Default.htm
home.html

In WordPress, index.php is the index file that commands Wordpress to use the theme and load the WordPress environment and template. You can find it at webroot.
2.Complete DNS Propagation
If you have purchased a new domain or GoDaddy web hosting plan, update DNS records like A records, CNAME records properly, etc., and wait for a few hours.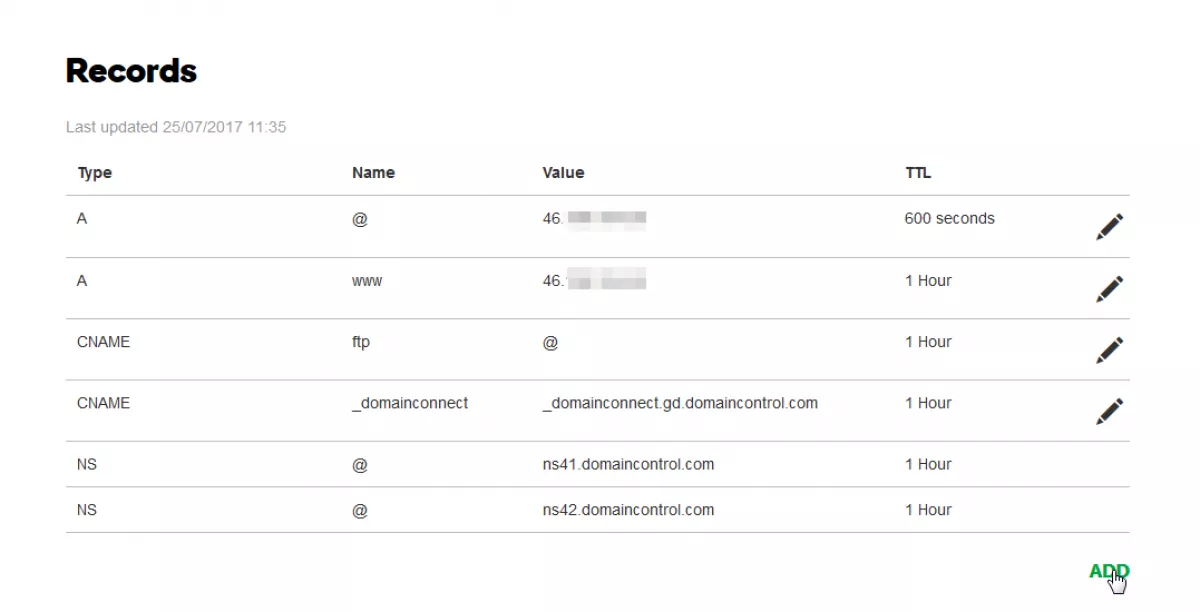 Generally, DNS propagation takes 10–12 hours to be completed, but sometimes it can last 24 hours.
3.Don't Host Third Party Content That is Hotlink Protected
Hotlink protection is a fantastic feature on the internet to protect your resources, like videos or images, from linking to other websites.

It saves your costly bandwidth, refrains from unintended server loads, and returns 403 errors.
Check carefully if some image or video is loading from someone's server and getting 403 errors. It means these are hotlink protected.
So it's better to host these on your server rather than linking. First of all, get the permission of the content owner. Then download and upload these to your server.
However, the issue does impact the whole site instead of some parts of some posts.
4.Unblock Your IP Address
There are many security plugins available to protect your WordPress site, and it is good to have it for protection from brute force, bot traffic, and XSS attacks.
It blocks spammers or bots' IP addresses to save our web property.
But sometimes, it can block real human IP addresses owing to buggy malware signatures and throw 403 errors.
So you will need to add your IP address to their whitelist. They will take care of you next time.
If a popular Jetpack plugin has blocked you, the following instructions can help you:
(1)Login to WordPress.com
(2)Visit My Sites > Setting> Security > Whitelist
(3)Now enter your IP and save it.
(4)Don't know your IP address? Google 'what is my address'.
Another way to resolve it is by adding a code line to the config.php file.
define('JETPACK_IP_ADDRESS_OK', 'YOUR IP ADDRESS');
In the market, the Wordfence Security plugin is one of the big players and, most of the time, deploys 403 denied access for an actual human if we enable complete protection, as I have suffered on many client sites.
(1)Login to cPanel
(2)Access File Manager
(3)Go to the plugin folder and rename the Wordfence plugin name. It will deactivate it.
(4)Now, you can access your website.
(5)Install Wordfence Assistant and remove Wordfence blocking IP list from your server.
(6)Now, you can activate Wordfence Security Plugin
(7)Navigate to Firewall>All Firewall Options
(8)Add your IP address to the plugin's Allowlist.

5.Check Your CDN
Getting 403 errors on your CSS, images, JS or PHP, or anything served through CDN.
There is a high probability that your CDN is maybe a culprit.
In this case, you should switch off the CDN to see how your website works.
Working fine?
Check your CDN plugin, update it and at last, you should query your CDN support team to resolve it.
6.Properly Set Permissions
There are many vital files like wp-config.php, .htaccess, plugins folder, etc., in WordPress that should not be accessible to the public.
On the other side, images, CSS & JS files of theme and plugins, etc., should be open to the public.
Then a website can run properly on the user's browser.
In that case, Permissions, a fantastic WordPress feature, play a significant role in setting up accessible or non-accessible permission for any particular file and folder.
The feature also gives write and execute permission, denoted by a three-digit number.
However, WordPress setup standard permission on installation. It is like that-
File – 644 or 640
Folder – 755 or 750
wp-config.php – 440 or 400
If the permission is messed up, it can cause 403 errors. To fix it, follow the instructions-
(1)Access file manager
(2)Select any file and right-click
(3)Choose file permission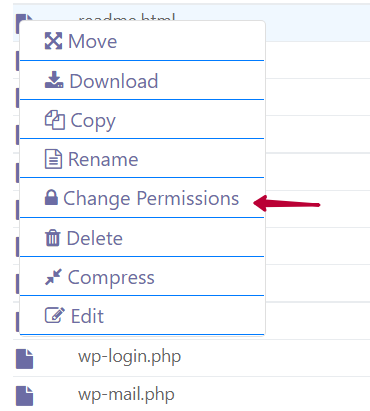 (4)Set 644 or 640

Repeat the steps for the folders and wp-config.php.
7.Create a Fresh .htaccess File
The.htaccess file is a basic configuration file used by Apache and Litespeed servers. The file stores browser caching rules for assets like images, CSS, js, etc. and redirects, which are essential for web and SEO performance.
But it is severely critical, as a simple error can pose a forbidden error. To resolve it, we need to invoke a new.htaccess file.
(1)Go to public_html
(2)download the .htaccess file and delete it

(3)Now WP-admin will be accessible; go to Settings > permalinks
(4)Click on Save Change.
It will create a new.htaccess file.
8.Find out Rogue Plugins
A problem plugin can reiterate the error. You can find out one easily by following the deactivate and test process.
A plugin becomes rogue due to poor coding, buggy updates, and conflicts with other plugins.
9.Check Theme Compatibility
Like plugins, themes can be problematic due the same reasons, and you can troubleshoot them.
FAQ
What could cause the 403 error Godaddy?
The most common reasons are wrong permission and corrupted .htaccess files. Others may be plugin conflicts, theme compatibility, CDN, or hotlink protection.
How do I fix the 403 error?
Fix permissions for WordPress files and directories, create a fresh .htaccess file, find rogue plugins, and avoid hotlink-protected content.
Have your issues been resolved? Please share, and do let me know in the comment box.

More Fixes:-
He is a professional WordPress speed optimizer and web hosting enthusiast with 3 years of experience in optimizing over 100 websites. As a speed optimization expert on Fiverr.com, he has honed his skills in the field and has since shared his strategies with over 1 lakh users annually via his blog, YouTube and social media platforms.