Kamatera is one of the finest cloud platforms that offer higher resources with robust security, optimum performance and reluctant stability at affordable pricing.
For WordPress users, they have added a clean dashboard, 1-click apps and tutorials to manage their website easily. You can try it with their free trial.
How To Install WordPress on Kamatera
Why Should You Setup WordPress on Kamatera?
1.1-Click WordPress App – Kamatera provides 1-click WordPress apps to launch your first WordPress blog without technical knowledge. You can also find Cyberpanel to install WordPress.
2.LiteSpeed Server – This is the newest server but powerful. That's why pro-webmasters recommend it and Kamatera offers it.
3.2.7Ghz Intel Xeon Processor – Generally, cloud platforms come with less than 2GHz chips for an entry-level plan. But Kamatera got a big heart and offers 2.7GHz chips for beginners.
4.17 Data Center Locations – Located in Hong Kong, Toronto, Chicago, Miami, New York, Santa Clara, Texas, Amsterdam, Frankfurt, London, Madrid, Milan, Rosh Haayin, Haifa, Petach Tikva, Rosh Haayin 2 and Tel Aviv literally cover the whole globe. They can easily manage to achieve faster TTFB.
5.Higher Resources -Their entry-level plan consists of 1GB RAM, 20 SSD and 5 TB transfer. That's more than ample to start a cloud journey.
6.Cloud Firewall With DDoS Protection – Many cloud platforms don't provide robust security but basics. Kamatera love to secure your website with a cloud firewall and DDoS protection.
7.Responsive Support – They are available 24×7 on chat, phone and email to solve your queries.
Setup Your Lite Speed Server
1.Sign up for Kamatera Free Trial Offer
2.Login into Kamatera Console
3.Head to the left sidebar, click on My Cloud> Create New Server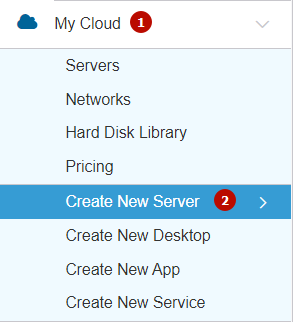 4.Choose the nearest server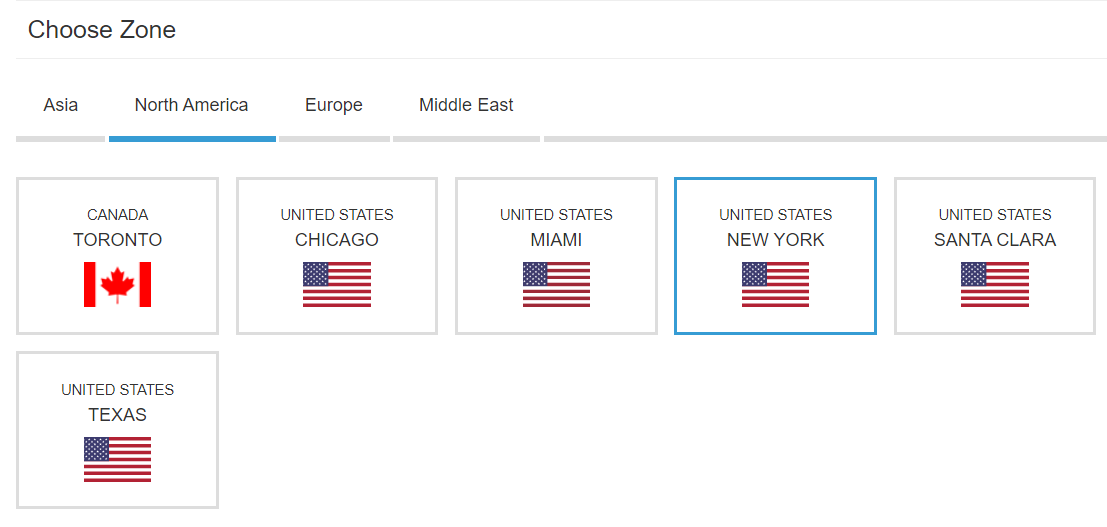 5.In the next section, select CyberPanel under app images section.
Cyberpanel will install Open Litespeed Server software and we can manage it at no cost. Choose its latest version.



6.Choose A-Availability as the server type. It's pocket-friendly and has excellent resources. So it's recommended for beginners.



7.Choose 1 CPU Core
8.Choose 1 GB RAM
9.choose 20GB SSD as it comes under the $4 plan.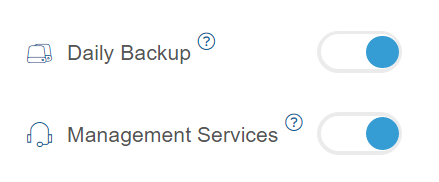 10.You can enable daily backup and management service. These are optional and chargeable.
11.Keep networking options as default.



12.Set your password and unique server name.



13.Select the monthly billing cycle and create a server. Now wait 5-7 minutes, and the server will be ready.
Install WordPress
After the successful installation of Cyberpanel, we need to install WordPress.
1.Go to My Cloud> Servers and click the open option of your server.



2.Click on Info and copy Cyberpanel details on your notepad.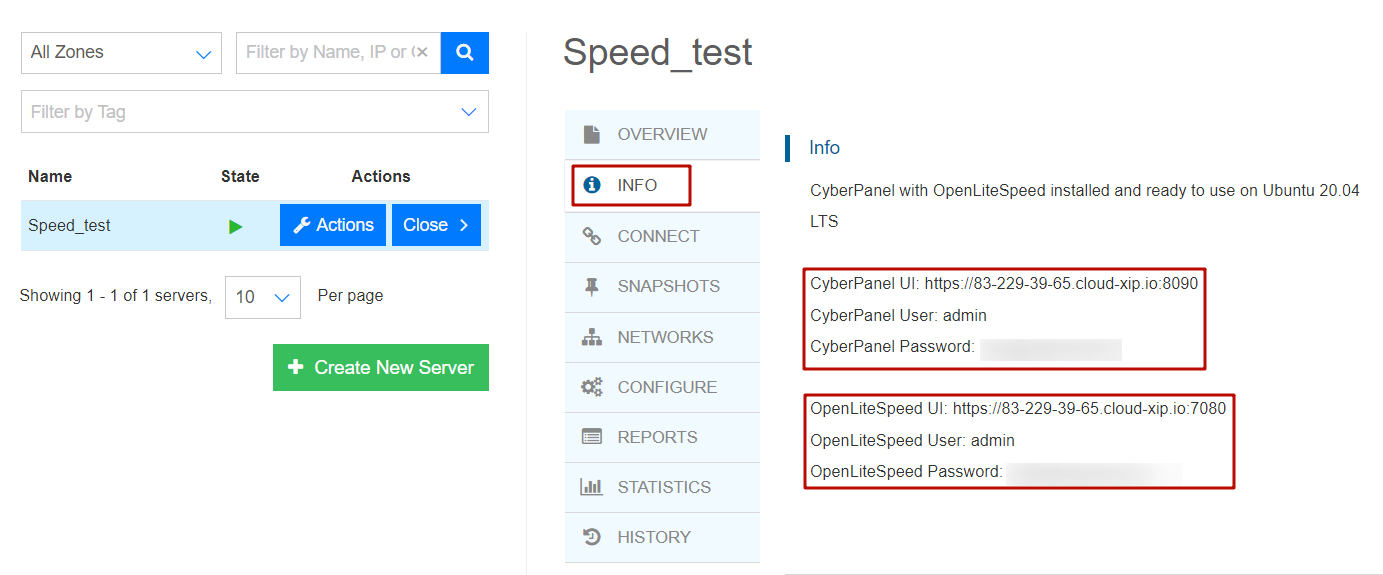 3.Now paste your Cyberpanel url(serverip:8090) in the guest mode of chrome. You may face a privacy error.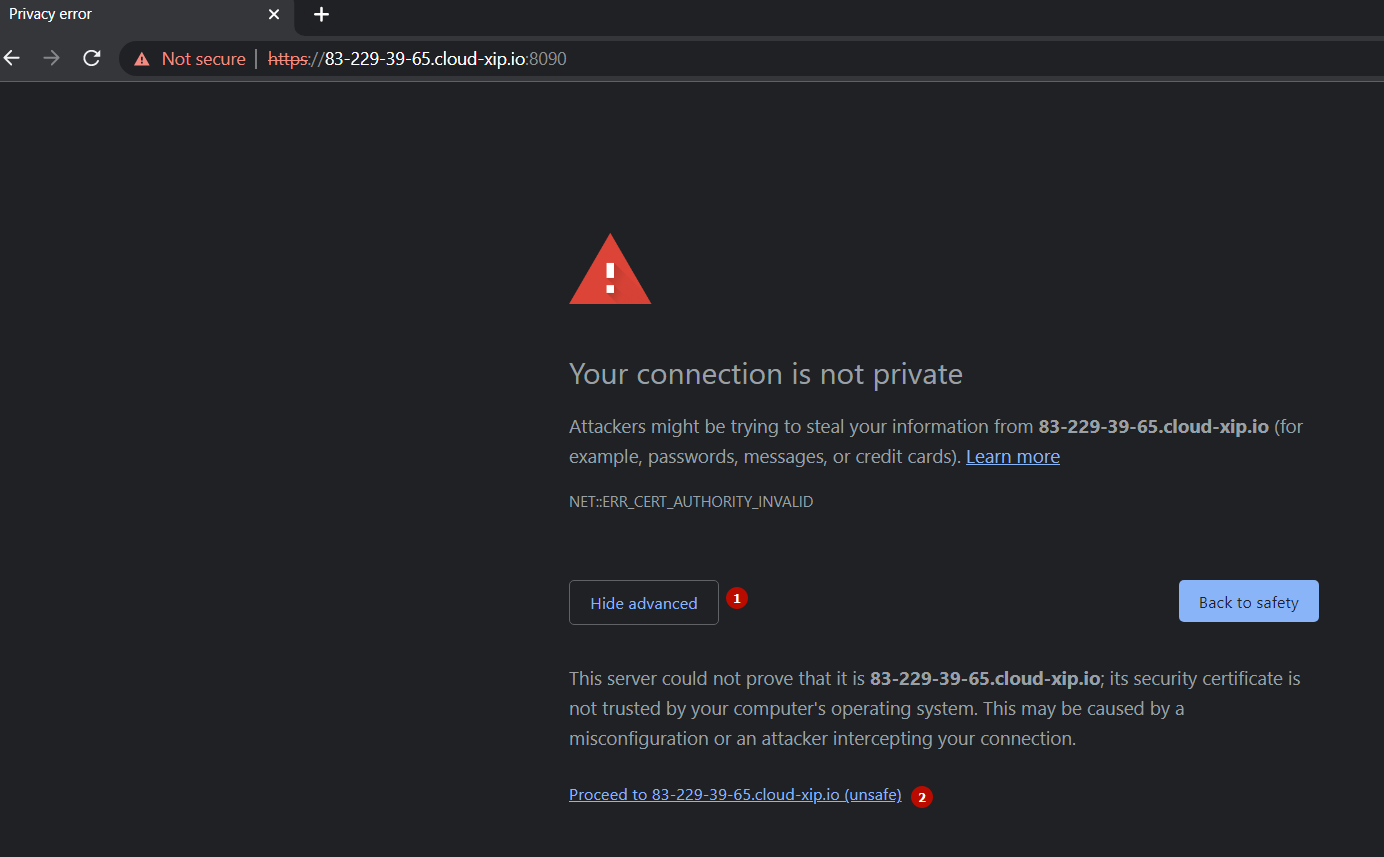 Click Advanced and click proceed to your server IP.
4.Enter Cyberpanel details and log in.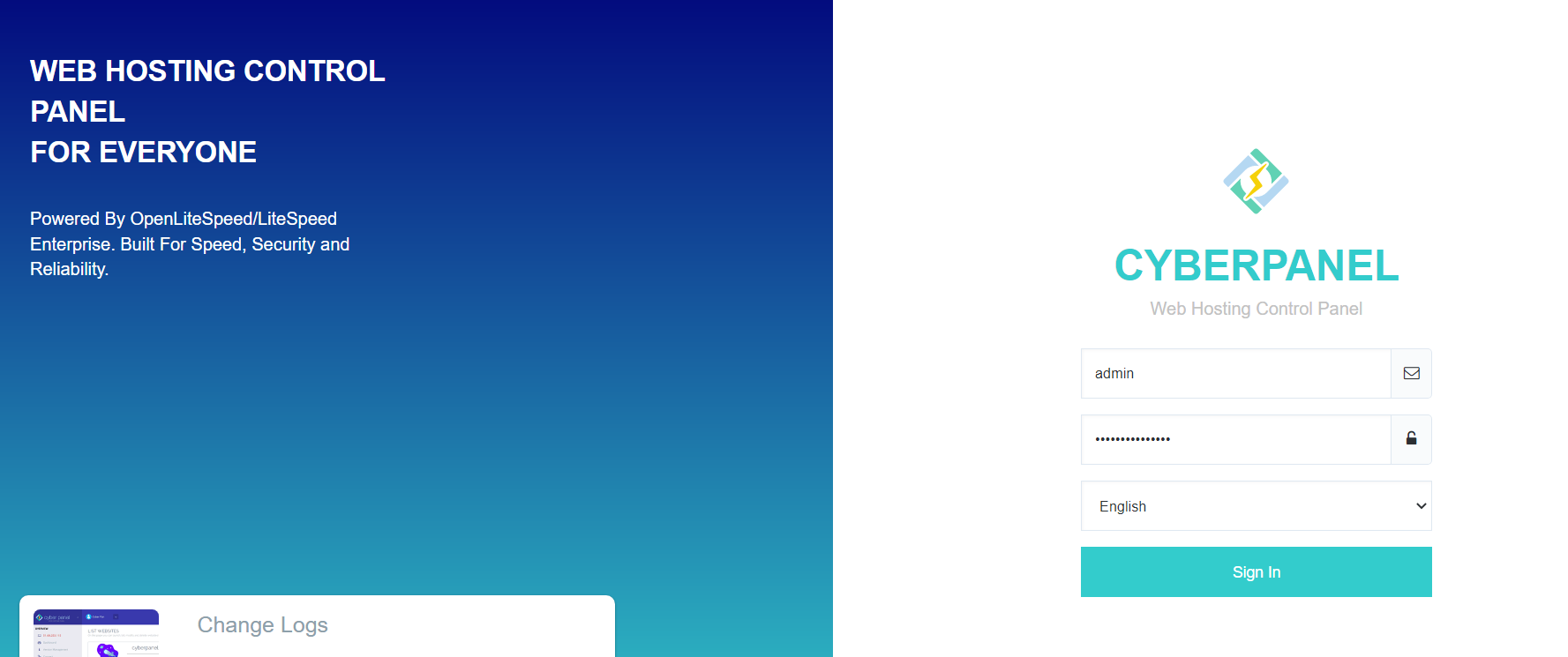 5.Click Websites>Create website under the center section.


6.Don't forget to point a new server IP in the DNS records of the domain on which you would like to install WordPress.
Now enter website details-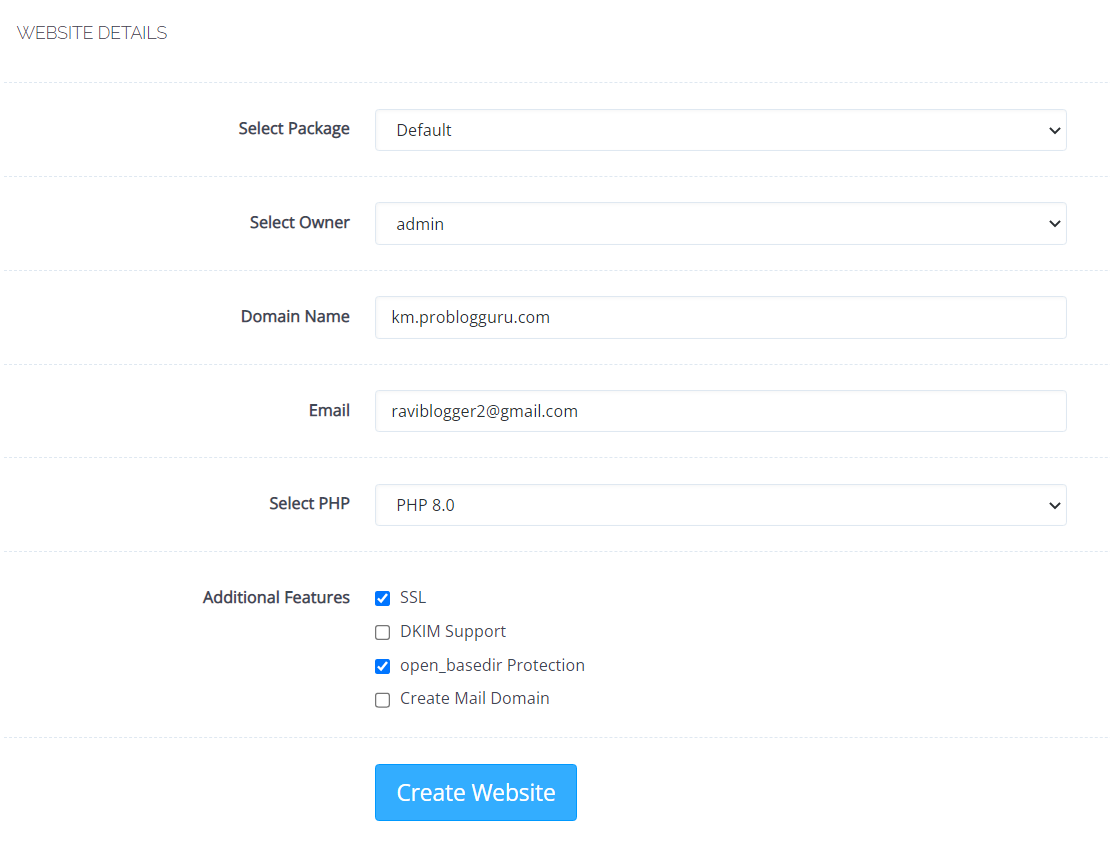 Package – Default
Owner – admin
Domain Name – domain name without www
Email
PHP – 8.0
SSL – Check
open_basedir Protection – check
Now click Create Website. First of all, SSL will install,

then the website.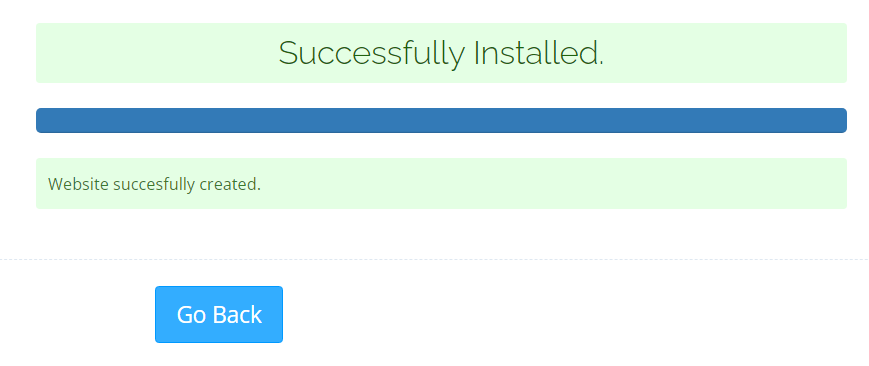 7.On the Left sidebar, Click the List Websites option of Websites.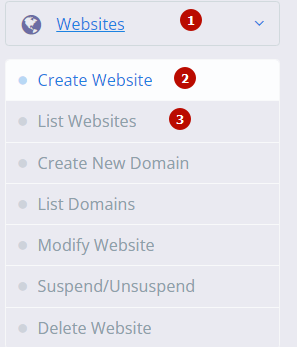 8.You can see your installed website. Click Manage.


9.Quickly scroll to the bottom and click WP+LSCache


10.Set WordPress Blog details and hit install now.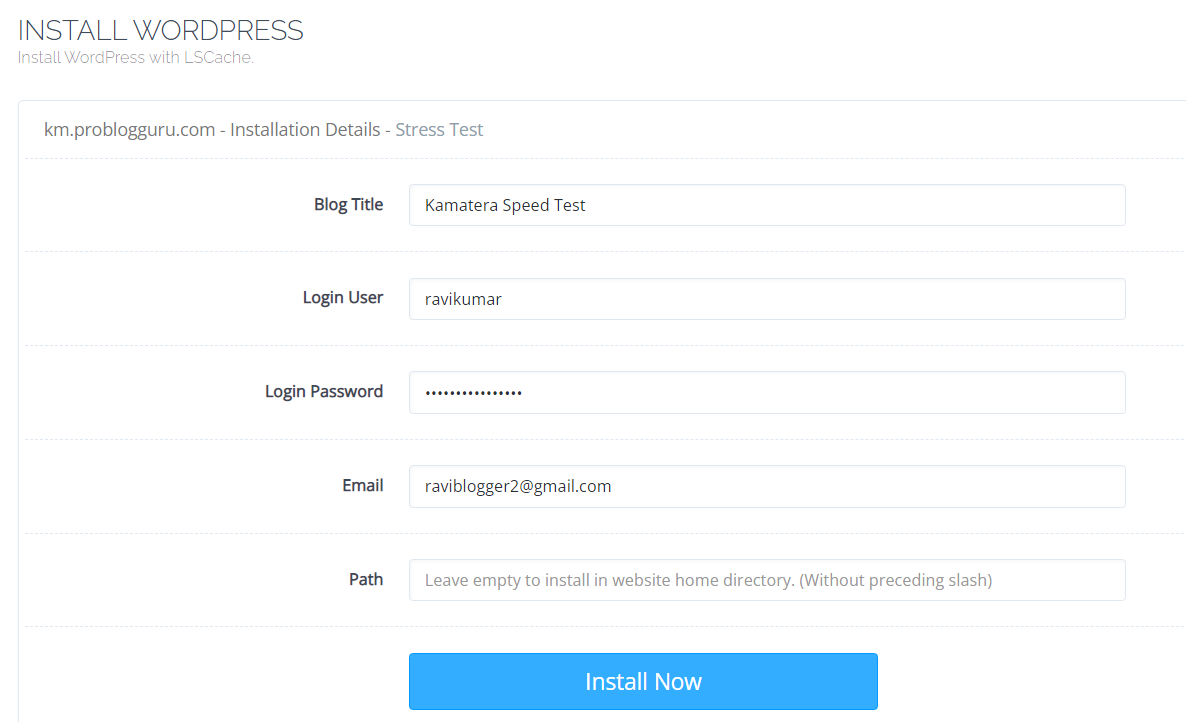 It will install WordPress with the LSCache plugin.


11.Now, you can visit your blog and access the admin area at domain.com/wp-admin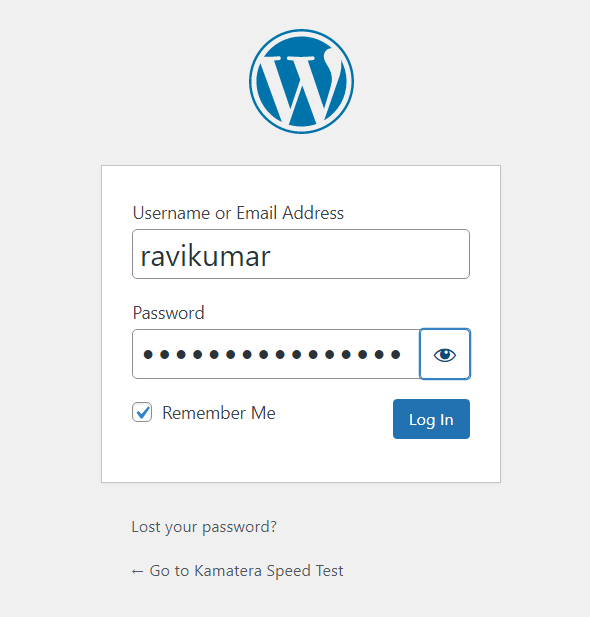 12.Your WordPress Admin Dashboard will look like this.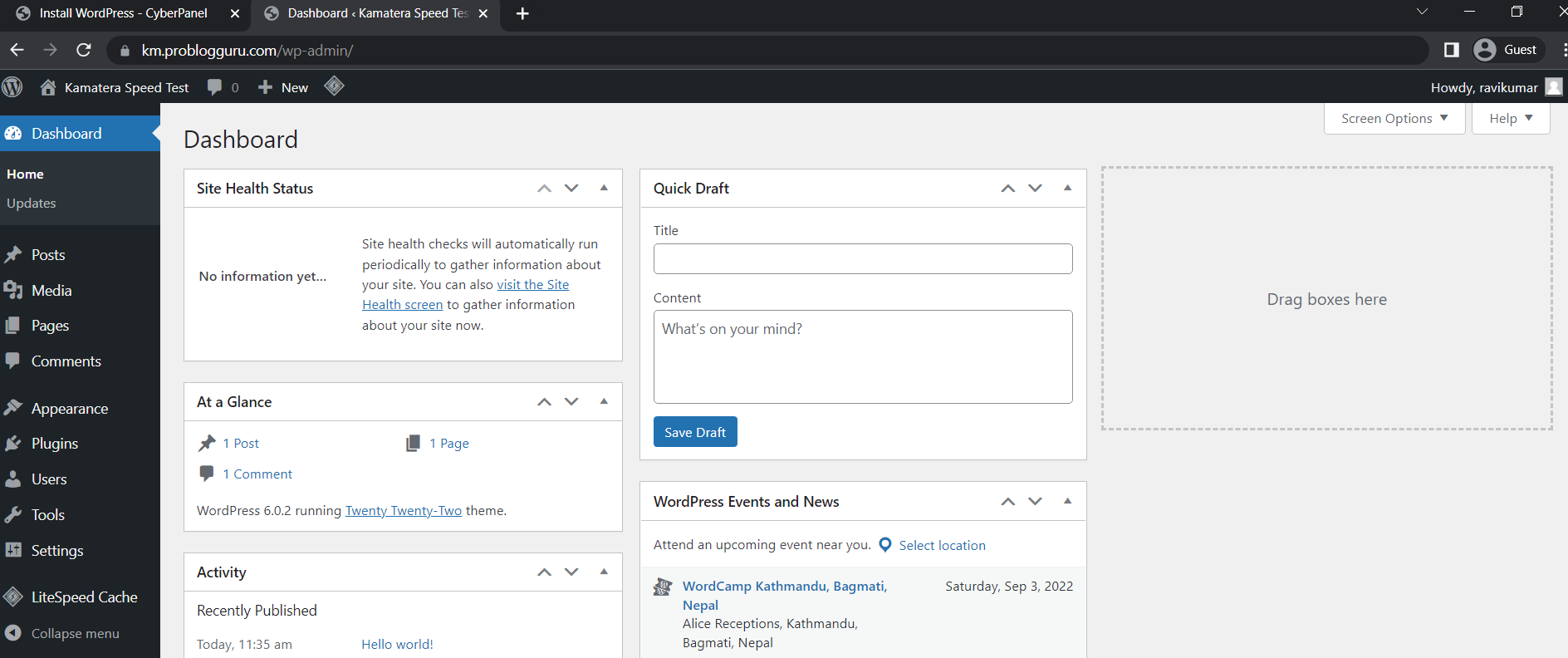 FAQ
Is Kamatera Safe?
Yes, Kamatera has a cloud firewall and DDoS protection to save your website from trojan, brute force and XSS attacks.
How To Install WordPress on Kamatera?
Use 1-click Cyberpanel app or WordPress app. You can install it within a few clicks.
Do you find the article helpful, please share with your friends.

He is a professional WordPress speed optimizer and web hosting enthusiast with 3 years of experience in optimizing over 100 websites. As a speed optimization expert on Fiverr.com, he has honed his skills in the field and has since shared his strategies with over 1 lakh users annually via his blog, YouTube and social media platforms.
Disclosure:
Our Content is reader-supported. This means if you click on some of our links and make a purchase, we may earn a commission at no extra cost to you. Read
our affiliate disclosure.