Sign up now for Linode Free Trial and get →
60 Days Free Usage
20 Cloud VPSs
$100 Credit
20 TB Transfer
100+ 1 Click Apps
Coupon code : Auto-applied in the button below.
Wanna try Linode for free? In the post, I have covered all steps to claim free $100 credit for your startup, SaaS and website.
Linode is a quite popular cloud platform that provide a range of cloud products such as VPS, dedicated servers, block storage at affordable prices.
No matter, if you're a blogger or a developer or a business owner, you can try it and see if it meets your needs.
Now let's dive in the tutorial
Linode Startup Free Credits
How To Claim Linode Free Cloud Trial?
Signing up with Linode is relatively easy. Just prepare your phone number and one payment method out of Google Play, Paypal or Credit Card that authenticates the genuine users. Now get into the simple tutorial with a few steps.
1. Visit Linode's Credit Link
2. Click on the Email button.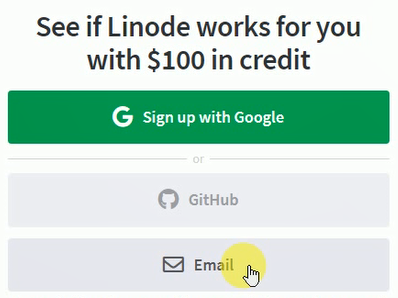 3. Enter your email, username and password.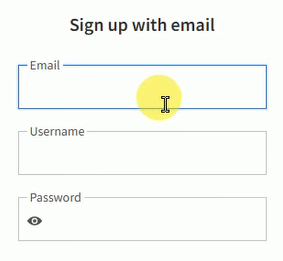 4. Now confirm your email through your inbox.
5. Verify your phone number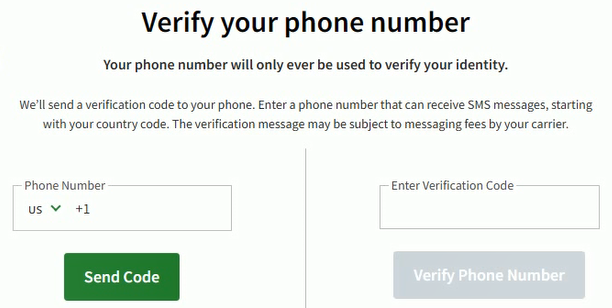 6. Select a payment method and complete the payment setup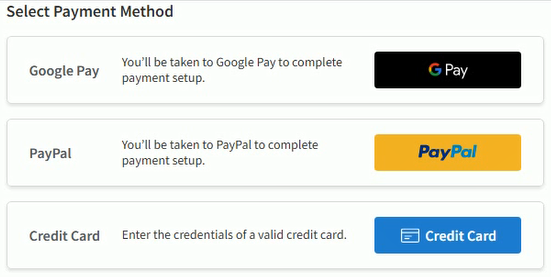 7. Enter your name and address.
8. Agree to master services agreement
9. Click Create Account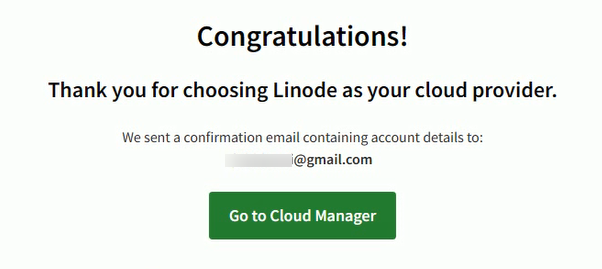 Congrats, your Account has been created with free $100. You can check it in the billing section.

What is Included in the Trial?
You will get the following items-
20 Cloud VPSs
Unlimited Server Create Frequency
20 IPv4
20 IPv6
Free $100 Credit
60 Days Free Usage
Server Migration
Server Cloning
20 TB Transfer
100+ 1-click apps, including famous WordPress, Cyberpanel, Drupal, Laravel, etc.
Object Storage
Rescue Mode to fix corrupted files safely
Rebuild Feature to reinstall the server if the corrupted disk can't be recovered.
Domain Manager
Database Cluster
Kubernetes
Backup
StackScripts to automate deployment
Cloud Firewall
NodeBalancer
What Can You Do During the Linode Free Tier Period?
Linode offers various products for a start-up, websites, AI, data analysis, streaming content, SAAS and ecommerce. You can set up a base for these.
Set Up Litespeed, Nginx & Apache Web Server & Host unlimited websites
Create Object Storage
Launch Your Network
Kali Linux as RDP
Minecraft Server
BitNinja Server Protection
Azuracast, Self Hosted Web Radio Tool
Discourse
GitLab
VPN
VS Code Server
Uptime Kuma Service like Uptime Robot
Linode Plan Pricing
Linode's competitors recently raised their prices, but Linode maintained the same. Their entry-level plan begins at $5 per month and includes –
1GB RAM
1TB Transfer
25 GB SSD Storage
1 CPU
1 IPv4 & 1 IPv6
They charge monthly, and you can't opt for hourly plans like Kamatera offers.
Any additional transfer usage that exceeds the monthly allotment costs $0.01/GB.
As your web property grows, you can add extra CPU cores, bandwidth and storage within a few clicks.
The pricing will be computed based on your final configuration.
Conclusion
Linode, the No. 1 IaaS provider on G2, has a slew of tools for beginners and developers, including Git, SSH, one-click apps, an uncluttered dashboard, a cloud firewall, and 24×7 support.
Even some features, such as 1-click server migration to another data center and server cloning, are not available on their main competitor, Digital Ocean.
Furthermore, you can use their cloud resource for 60 days with a free $100 credit.
FAQ
Is AWS cheaper than Linode?
No, AWS starts from $36 per month, but Linode from $5. By the way, AWS offers a free tier account.
Does Linode charge by the hour?
They charge by the hour but bill on a monthly basis.
Is Linode suitable for beginners?
Linode is user-friendly for beginners, with a simple dashboard, 100+ 1-click apps, 1-click upgrades, and free DDoS protection.
Which is less expensive, Linode or DigitalOcean?
Linode is less expensive than DigitalOcean. Linode charges $5 for an entry-level plan with the same resources, while DigitalOcean charges $6.
Can I use Linode for a VPN?
You can launch your VPN with a 1-click OpenVPN and UTunnel VPN.
How to cancel a Linode account?
Navigate to Account Settings by clicking on the profile name. Scroll to the bottom and click Close Account.
Does Linode provide start-up credits?
They provide a free $100 start-up grant. It is valid for 60 days.
Also Check:

He is a professional WordPress speed optimizer and web hosting enthusiast with 3 years of experience in optimizing over 100 websites. As a speed optimization expert on Fiverr.com, he has honed his skills in the field and has since shared his strategies with over 1 lakh users annually via his blog, YouTube and social media platforms.
Disclosure:
Our Content is reader-supported. This means if you click on some of our links and make a purchase, we may earn a commission at no extra cost to you. Read
our affiliate disclosure.