Cloud hosting has changed the way of hosting websites. Because of higher performance, redundancy, reliability, scalability and affordability.
That's why most beginners like to begin with cloud hosting. But like standard shared hosting, it is not going to be easy to host on a cloud server.
Although many popular cloud hostings come with 1-clicks apps that make it possible to deploy apps in clicks.
But learning and managing cloud servers is the next level. You can optimize cloud servers better and get more performance in a better way because you know everything like need, application structure, website dimension, traffic pressure etc.
So for this purpose, a free trial will be the best choice. Therefore we have brought 7 best cloud companies which provide the offers with or without credit card. Let's begin.
Linux Cloud Server Free
| Web Hosting | Hosting Type | Duration | CC Required | Link |
| --- | --- | --- | --- | --- |
| Kamatera | Cloud VPS | 30 Days | Yes | |
| Cloudways | Managed WordPress | 3 Days | No | |
| Convesio | Managed Cloud | 30 Days | No | |
| Linode | Cloud Host | 30 Days | Yes | |
| Vultr | Cloud Host | 30 Days | Paypal | |
| Digital Ocean | Cloud VPS | 30 Days | Paypal | |
| UpCloud | Cloud Host | 3 Days | Paypal | |
1.Kamatera Free Trial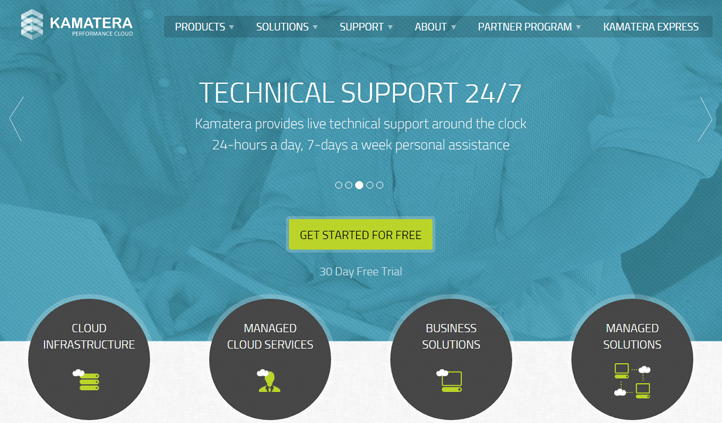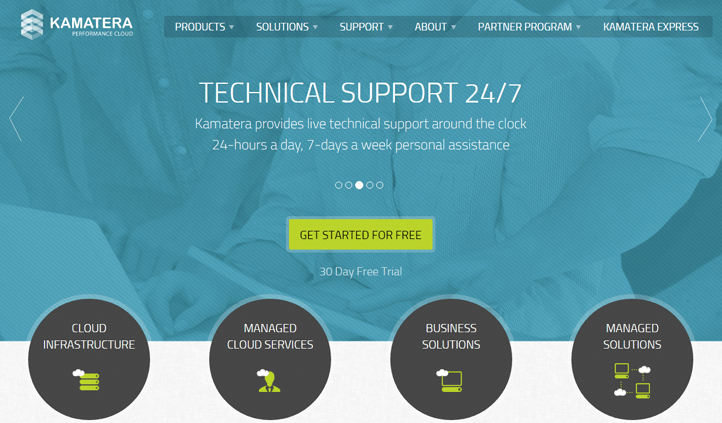 Kamatera has been a global cloud service platform provider since 1995 which provides enterprise-grade cloud infrastructure products to organizations of all types and sizes.
With 20 years of expertise, infrastructure enriched 13 global data centers, higher security defense and 24×7 responsive support availability make the big reason for startups, application developers, international enterprise, Saas providers and bloggers to choose them.
Servers are powered by Intel Xeon Platinum which has turbo cloak time of 2.7 GHz. The processor can be smoothly scaled up to 104 cores as well as RAM can also be stretched up to 524 GB and SSD can go as large as 4000GB with SSD accelerators.
Alongside, Kamatera deploys cloud firewalls with disaster recovery management that ensure powerpack defense and reliable data recovery against any online threat and technical glitches.
You're gonna love their higher redundant servers with affordable prices that start at just $4/ month. You can try their free trials for 30 days.
Why Choose Kamatera?
Numerous OS options like Ubuntu, Rocky Linux, Alma Linux, Cent OS, Cloud Linux, Debian, Free BSD, True NAS, Free NAS, Open SUSE, Window Server & Windows Desktop
Enterprises Grade Cloud Environment
Authorized Microsoft Partner, makes quicker processing for MS licensing, installation and updates. It unlocks the best options for Windows-8-10
RDP
.
God-level redundancy, Every component has at least N+1 redundancy resilience, which is a parallel backup device that will automatically be deployed in the event of a component (hard drive, CPU, power phase etc) failure.
Free migration
Modest paying method, pay by hour
Instant diagonal scaling
Managed service will save your time and money
Disaster Recovery
24×7 Responsive support over phone and email
Free 30 day trial
What Users Think on Twitter & TrustPilot?
2.Cloudways Free Trial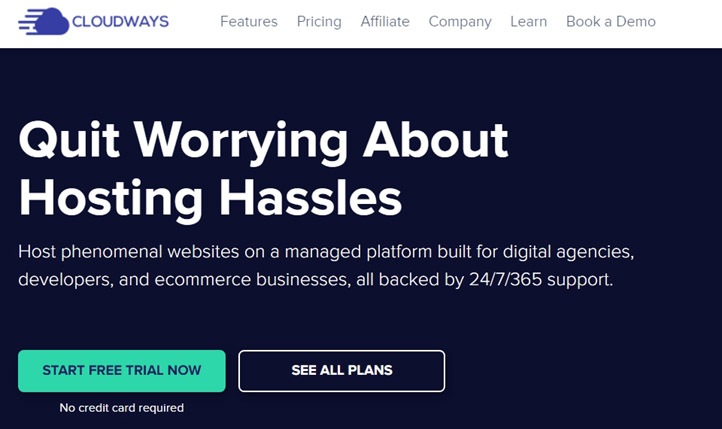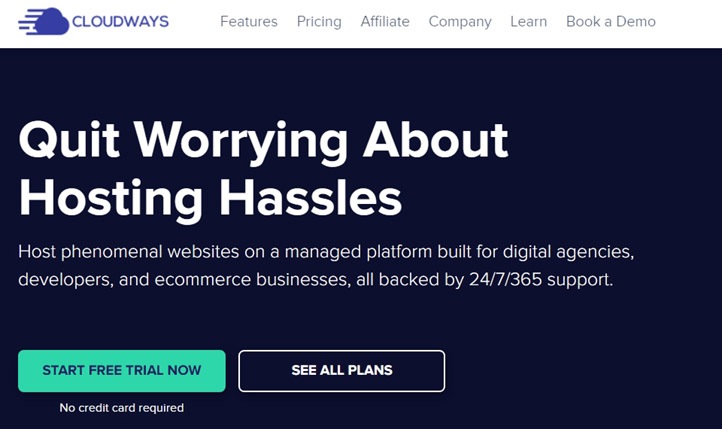 Forbes & PC magazine featured Cloudways is a popular managed cloud hosting which is powered by your choice of top providers – AWS, GCP, Digital Ocean, Linode and Vultr with innovative features and amazing support.
Here, in a click you can install WordPress, Magento, Laravel and any custom PHP applications on your own choice of cloud provider.
Don't need to code. It's a plus point for beginners.
Since cloud servers are from top notch companies. So there is no doubt about their performance.
Apart from that, Object cache pro and innovative server stack (pre-configured PHP-FPM+NGINX+Apache+fastcgi+varnish) can speed up websites 4 times more.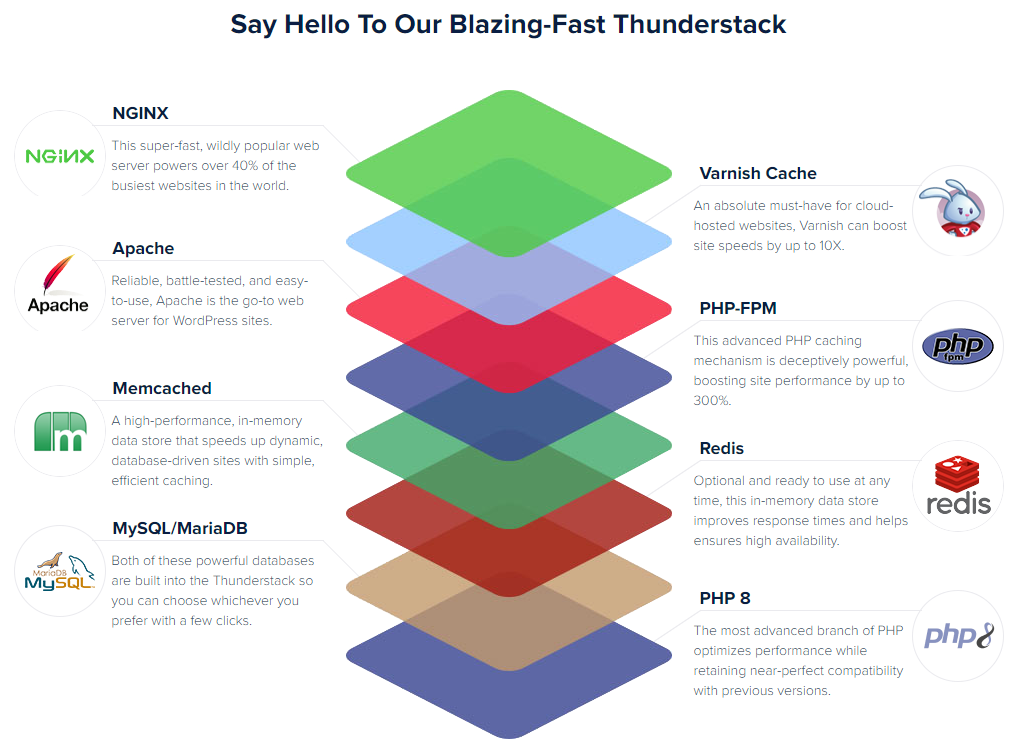 Cloudways CDN and 60+ global data centers help to retain lowest latency in every corner of the world.
Their firewalls, auto scanning, auto backup and auto healing server will always back you.
So why shouldn't you try their free trial without any credit card? Even real time billing is done per hour.
Why Choose Cloudways?
Top rated managed cloud hosting
World's top cloud infrastructure
Dedicated security support
Auto-healing servers with cluster feature
60+ global data centers
Free migration
Inbuilt Cloudways CDN
Pay per hour, not for a year
24×7 Responsive support over ticket system
Free trial without credit card
What Users Think on Twitter, FB & TrustPilot?
3.Convesio Free Trial
Convesio is the next generation managed cloud host for WordPress. They run their servers in docker containers which are deployed on AWS, GCE, Steadfast and OVH.
Docker containers give the ability to launch new servers automatically while traffic soars and new servers get deleted while traffic goes down. That's how auto-scaling promises to never let your site down.
Convesio is the only one such hosting in the world[1]Scalable WordPress Hosting Powered by Docker.
Moreover their servers come with Node.JS load balancer, modern OWASP modsecurity core rule set, custom caching layer, object cache pro, expandable file system, database cluster and Cloudflare enterprises plan.
That can tap immersive performance & speed up to 5 times without any premium caching plugin with world best security infrastructure.
They also offer free human malware cleanup, automated vulnerability patching, intelligent threat detection, daily and monthly auto-backup that keep you away from any worry.
In a click you can launch your wordpress site or migrate from another host with the free expert help of their skilled team.
Convesio is so confident. So they give a free trial for 30 days without credit card for two websites. Just you need a professional email.
Why Choose Convesio?
Innovative hosting environment "docker container"
Powered by GCP, AWS, Steadfast & OVH
Free Speed optimization
Free migration
Peace minded auto scaling
Powerful inbuilt caching system
High performant database cluster
Cool Intuitive dashboard
Free Malware cleanup
Free SSL certificate
Slack support on chat & ticket
Account manager with proactive monitoring
4.Linode Free Trial


Linode is the first company[2]What Is Linode & What Makes It Best for Business Applications? which had opened the cloud hosting for base level users on the basis of KVM with affordable flat pricing.
So they got massive growth in a short time and added over 800,000 customers from 196 countries.
Their data centers are around the globe and powered by AMD EPYC 7002 series processors that provide 45% more memory bandwidth and 87% more integer performance than Intel Scalable Gen 2 processors in the same class.
NVme SSD storage and NVIDIA Quadro RTX 6000 GPUs boost PHP processings and database queries.
Free DDoS protection, cloud firewall and auto backup always back you. Since it is developer friendly but their managed cloud hosting service opens cloud experience for newbies.
Why Choose Linode ?
Enriched server infrastructure
Free migration
Free DNS manager
Auto Backup
Free DDoS protection
Free $100 credit for 30 days (hold $1 for payment method verification and release later)
5.Vultr Free Trial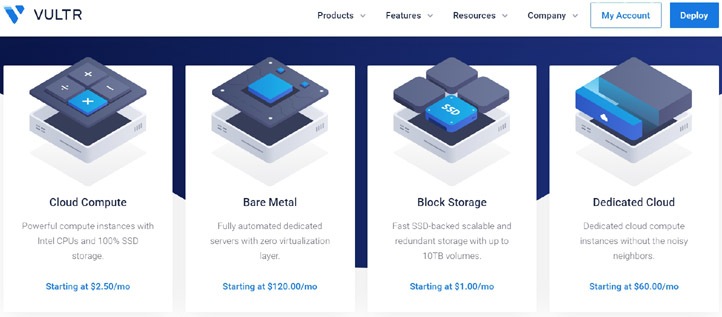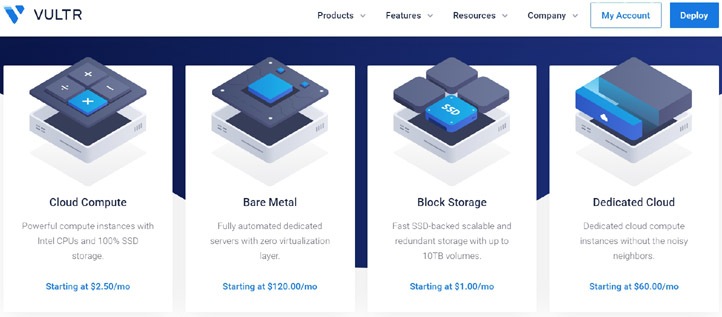 Vultr is the best in high frequency computing at affordable prices that can handle complex websites smoothly.
3GHz multi core Intel Skylake processor and NVme SSD locale storage are waiting to power your website 2 times more than standard servers.
Alongside the 7G firewall, DDoS protection and auto-backup make you comfortable in the midst of a vulnerable online world.
Why Choose Vultr?
Higher frequent server with cheap pricing $2.5/m
Native DDoS protection and 7G firewall
Flexible scalability and redundancy
Pay per hour billing
$100 free credit for 30 days
6.Digital Ocean Free Trial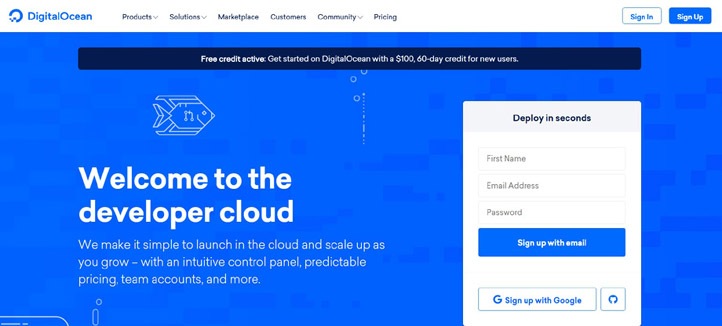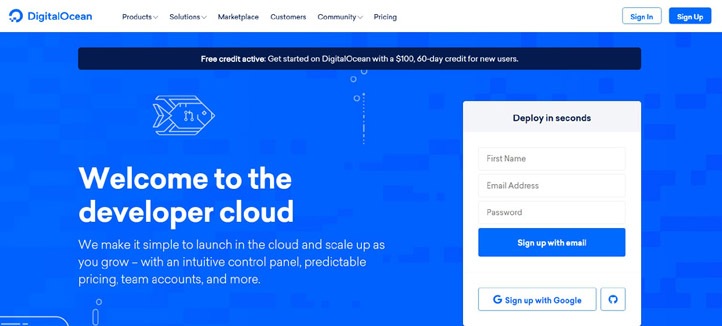 Digital ocean is beginner friendly cloud hosting which comes with various 1-click apps like Cyberpanel, WordPress, LEMP etc.
A newbie can easily manage multiple websites like he does on shared hosting.
Their servers are power-packed with +3.90GHz Intel scalable processor and AMD EPYC processors and NVme SSD.
$5/m pricing is so lucrative to start cloud journey with security of firewall, SSH and auto backups.
Why Choose Digital Ocean?
Beginner friendly
Load balancer
14 Global data center
Faster DNS
High performance premium cloud servers
Free $100 credit for 30 days trial
7.UpCloud Free Trial

Upcloud is the best alternative of Digital Ocean, Linode and Vultr where you can deploy your server at MaxIOPS storage, latest AMD processors with 100% uptime SLA.
It means, over 5 min downtime, you will be entitled for 50X payback.
Apart from it, Linux, window support, server cloning, metadata service, powerful API and native IPv6 support make them more developer friendly.
Why Choose Upcloud?
Robust Hardware rich cloud platform
Pay per min
10 global data centers
Infiniband networking
Inbuilt control panel
2-month free migration period
Protect your customer data under EU and Finnish law
3 day free trial
My Word
Managing the server yourself is another level of joy. Kamatera cares about it. So it provides numerous options for developers with affordability, reliability and security.
Why do I say that? Bareilly cloud platforms offer Window Server & Window desktop but Kamatera proudly does with enhanced security, flexible scalability and responsive support team.
So giving a chance to Kamatera will be delightful.
Check Also:

He is a professional WordPress speed optimizer and web hosting enthusiast with 3 years of experience in optimizing over 100 websites. As a speed optimization expert on Fiverr.com, he has honed his skills in the field and has since shared his strategies with over 1 lakh users annually via his blog, YouTube and social media platforms.
References[+]References[−]
Disclosure:
Our Content is reader-supported. This means if you click on some of our links and make a purchase, we may earn a commission at no extra cost to you. Read
our affiliate disclosure.