Are you looking for the best web host provider which offers a 60-day free trial without a credit card?
Take a long and sweat breath. Your waiting ends here.
As you know, Web hosting is the backbone of any blog or website and there are thousands of web hosting companies that claim they are the best in terms of performance, reliability and security.
But what will perfect for you, choosing one of them is never easy.
That's why many users feel ripped off when they buy a hosting plan and don't get the expected performance or service.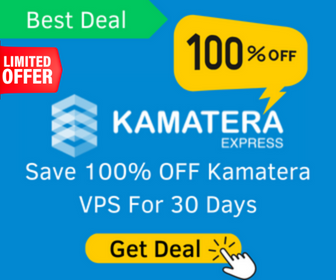 Even some providers charge a hefty amount for their service.
It can not only ruins your blog but also wastes your hard money and priceless time.
So what to do?
Simply test their services in the trial period. When you feel satisfied, pay for a longer run.
So here, presenting a list of the best 8 Web hosting providers that offer a 60 day trial period without a credit card.
And we have also covered the Best 6 cPanel Web Hosting Free Trial for 97 Days
Let's dive in.
What will you know in the post?
Free Hosting without credit card
Best Shared Hosting Trial
Best Managed Hosting Trial
60 Days VPS Web Hosting Trials
| Web Hosting | Hosting Type | Duration | Link |
| --- | --- | --- | --- |
| Kamatera | Cloud VPS | 60 Days | |
| Linode | Cloud VPS | 60 Days | |
| Digital Ocean | Cloud VPS | 60 Days | |
| HostGator | Shared | 45 Days | |
| AccuWeb Hosting | VPS | 90 Days | |
| DreamHost | Shared | 97 Days | |
| InMotionHosting | Shared | 90 Days | |
| FastComet | Cloud Shared | 45 Days | |
What is Free Trial Web Hosting?
When a web host provides its web hosting service for a certain period at no cost. Any customer can test their performance, uptime and speed. When he gets satisfied can continue with it.
It's quite an effective way to refrain yourself from wasting hard money on bad service and finding the best one.
Generally, many hostings offer trial periods with credit card requirements to filter out spammers or non-serious customers.
But some of them are more confident and believe in website owners and provide their service for a trial period without any cards.
Benefits of Free Trial Web Hosting?
1.Freedom to test server stacks closely, is it made of the latest technology?
2.Uptime and speed are the biggest concerns of hostings but are highly important for SEO and user experience. You will get the real opportunity to test these factors on your way.
3.Decide the best plan basis on traffic and required resources.
4.Unlock and experience the unique features of hosting at zero cost as every hosting has unique features.
5.Take a taste of cloud hosting, new hosting tech under a free trial period.
Who Should Go For Web Hosting Free Trials?
1.Blogger – Are you going to start a blog and want free hosting for a certain period? It'll take the right scenarios of hosting palace before your eyes. Then you can easily decide what is suitable.
2.Small Business Owner/Startup – A business owner needs to run a higher resourceful dynamic website. It needs a vast capable host to handle it. But it cost a lot. So before finalizing anything, testing would be the best option.
3.Existing User – Are you suffering from your current host? It's time to pack your bag, move to another host, test their hosting performance with a free trial and if it fulfills your requirement, keep running with them.
4.Explorer – Are you a lover of tech? You must explorer it because more exploring keeps off curtain from a new type of hosting, amazing features, reasonable prices and more. You can find a better host than the current host.
5.Upgrade – By the time, blog grows, traffic increases and it demands more resources. So why should not start testing of host for the future without paying any penny?
Can Money Back Guarantee be used as a Free Trial?
Yes,
You can get a full refund if you cancel your host account before the trial period over.
Why Should Use Money-Back Guarantee as a Free Trial?
Because many of the top hosts don't offer free trials. But they come with MBG and it can be used as a free trial. You can get back your fund before the contract expires.
The host won't be mind. You will get real experience of their service at no cost. It's absolutely risk-free.
1.Kamatera Free Trial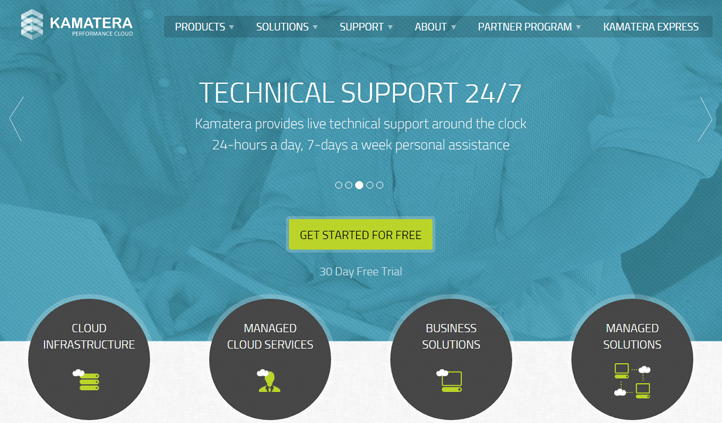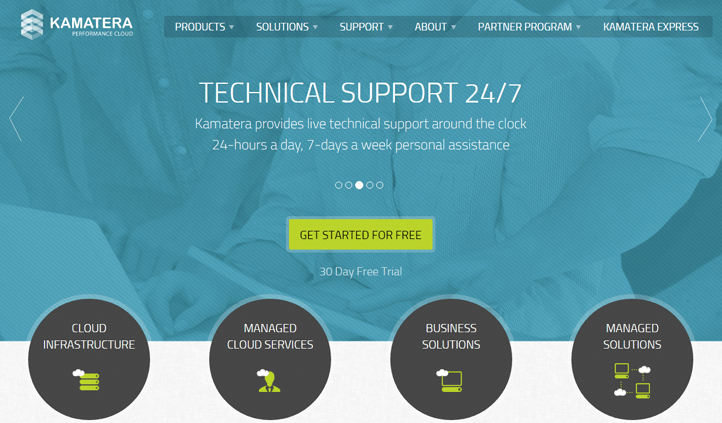 Kamatera is a perfect choice for everyone who wants VPS for web server, VPN or RDP.
As they offer –
Window Server 2008, 2012, 2016, 2019 (Datacenter, Enterprise, Standard version)
Window Desktop 10, 8.1 (32-64 bit)
CentOS Linux 7 Desktop (64 bit)
CentOS Linux 5,6,7,8 (64 bit)
Debian GNU/Linux 8 Desktop (64 bit)
Debian GNU/Linux 7,8,9,10 (32-64 bit)
Ubuntu Desktop 16.04 (64 bit)
Ubuntu Server 12.04,14.04,16.04, 18.04, 20.04 (32-64 bit)
If you're one of those who want to choose everything like type of processor, RAM size, SSD space or data centers with clicks, then you gonna love it.
Although if you don't like to dig into codes, Webhosting panels such CyberPanel, cPanel/WHM, WebsitePanel or Parallels Plesk can be installed in a single click to manage Cloud Servers.
Their 18 data centers around the globe are powered by Intel Xeon Platinum of 2.7GHz which can be increased up to 104 cores.
Other than it, RAM can be stretch up to 512GB and SSD storage upto 4000GB.
So you can expect super-duper speed, mind blowing performance and absolute freedom.
For securing server, cloud firewall with disaster recovery management makes robust defense and stringent data recovery against DDoS, SQL injection, brute force and many other online threats.
And Daily backup is always there. Overall these make it possible to retain unbeatable uptime and data security.
Meanwhile, if you seek help to encounter any problem, you can get assistance over phone call or email chats from their trained support team.
What Users Think on Twitter & TrustPilot?
Why Choose Kamatera
Hardware-Software Rich Hosting Environment
Authorised Microsoft Partner that makes the faster procedure of MS licensing, installation, registration and software updates.
Free Migration Service
24×7 Highly responsive in-human Support over Phone and Email
Cloud block storage, Cloud Private Network, Cloud Load Balancer, SaaS Provider Infrastructure & Start-up solutions
Diagonal Scaling
Microsoft Cloud Solutions
'Pay as you go' Payment Model, start from $4/m
Free 30 Days with credit card
2.Linode Free Trial



Linode makes the competition tough with their marketing leading hardware in the market.
Their servers are powered by AMD EPYC 7000 series CPUs make virtually everything run smoothly in cloud.
Recently they have added AMD EPYC 7002 series processors which have 45% more memory bandwidth and up to 87% more integer performance than Intel Scalable Gen 2 processor in the same class.
The processor passes over Intel in various performance scales.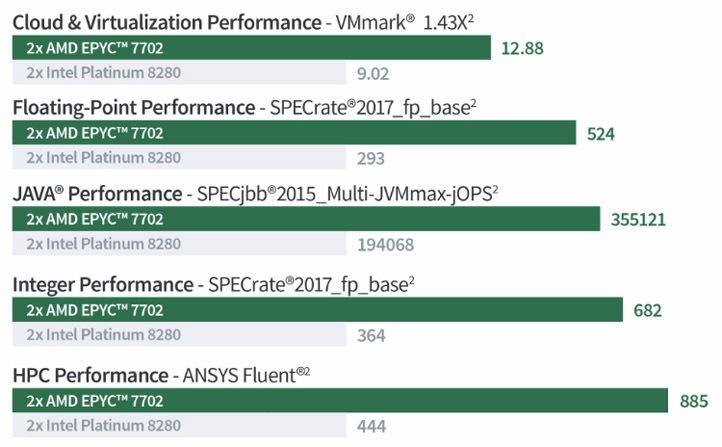 For streaming websites, gaming, video rendering, AI & complex process, they have NVIDIA Quadro RTX 6000 in their fleet.
It has 2x rendering performance than older NVIDIA Tesla T4.
Free DDoS protection and cloud firewall automatically make fencing before any online threat, at the last, backup is there for you.
They offer block storage, bare metal, Kubernetes for industrial need as well as many 1-clicks apps like WordPress, Discourse, Minecraft Game Server etc with just $5 for beginners who want to take the first step into the cloud atmosphere.
And You'll get support from their highly trained team to finding solutions over call 24/7/365. You could find barely support like this from other cloud hosts.
But if you don't want any headache regarding hosting, let allow Linode to manage your whole server operations.
They'll install free cPanel, troubleshoot for downtimes, free two migrations from other host, deploy cloud firewall and backup to mitigate loss from threats & server failures.
So you can get a quick glimpse at the report of server usage and performance without any curve line on the forehead.
You can fully focus on your main productivity work in spite of digging in techy glitches.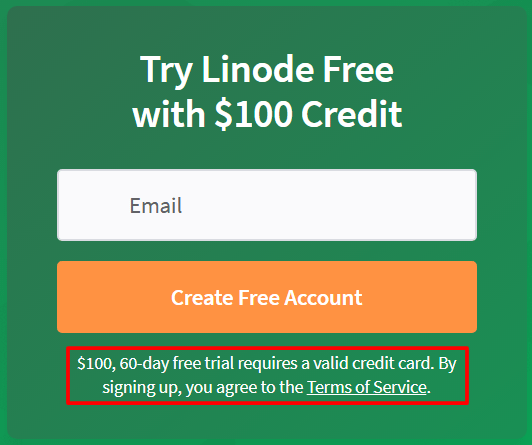 Why Choose Linode?
$100 Free Credits for 60 days
Free Migration
CLI, SSH & staging environment
Backup
Support over phone and email 24/7/365
Professional Service for server architecture, migrations and software deployments.
Huge variety of most demanding 1-clicks app like WP, Drupal, Plesk, OpenLiteSpeed WordPress, Rust Game Server and more.
Intuitive Cloud Manager (Install CMSs, get details of RAM, Bandwidth and more)
Free DNS Manager
Free DDoS & Cloud Firewall
Managed Hosting Service
11 Data Centers in major cities over the Globe.
AMD 7000 Series CPUs
NVIDIA Quadro RTX 6000 GPUs
What Users Think on Twitter & TrustPilot?
3.Digital Ocean Free Trial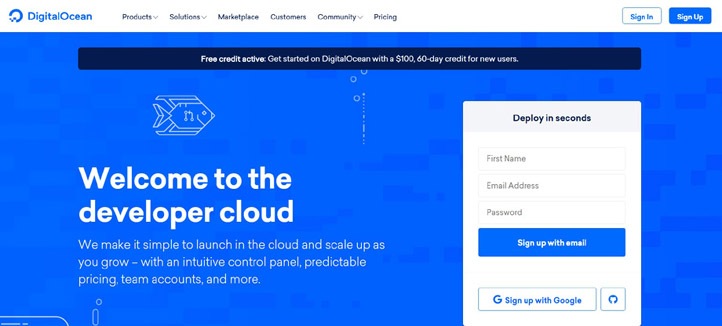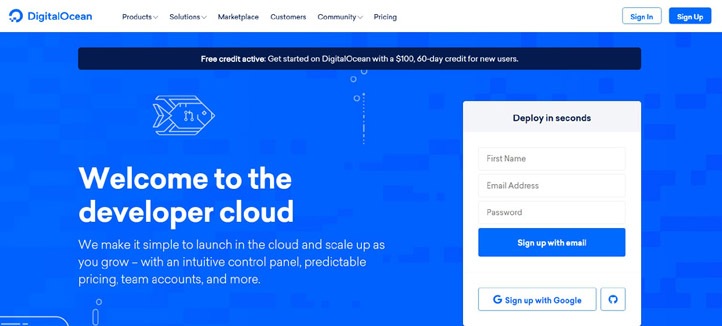 Digital Ocean is the cheaper cloud hosting. You can originally deploy your own server with free $100 credits for 60-days.
And you can host not only a blog but also 10 blogs with unlimited databases and unmetered traffic for free.
It gives true freedom to choose favorite server software like Apache, Nginx & LiteSpeed and deploy on favorite OS what you choose from the list of top 6 servers optimized OS i.e. Ubuntu, Fedora, Debian, FreeBSD, CentOS and RancherOS.
Moreover, if you are a beginner, you can find hundreds of 1-click apps like WordPress, Plesk, Cyberpanel, cPanel and can deploy your blog in 60 seconds only.
At DigitalOcean, you can choose CPU, storage and memory-wise plan as your requirement for e-commerce sites, medium size database and enterprise apps.
It provides a complete solution for web hosting, mobile apps, video streaming hosting, gaming development, cloud VPN, startups at no cost for two months.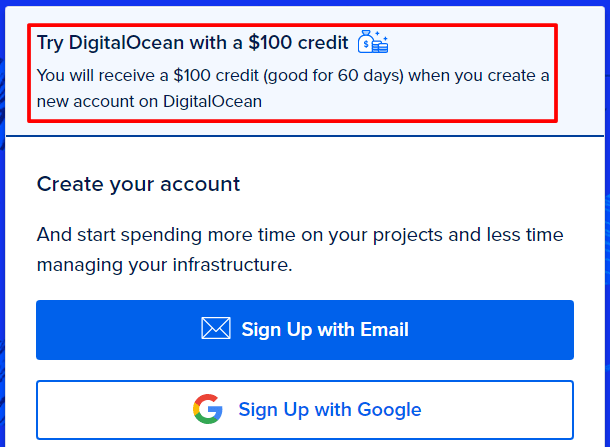 Why Choose Digital Ocean?
Pure Owned Hosting environment
14 Data Centres
Choose RAM Size (up to 256 GB) as need
Select CPU on a performance basis
Determine SSD Disk Space
Dedicated IP
24/7/365 Support [over email]
Pay as you use.
4.HostGator Free Trial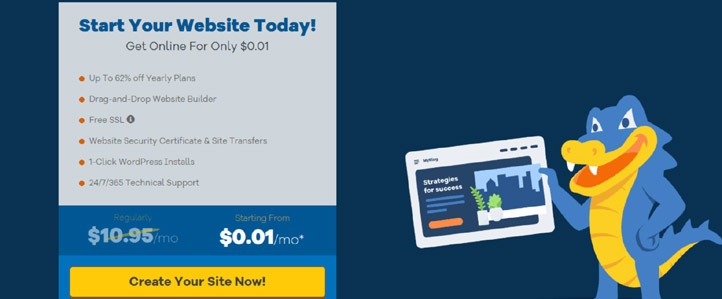 HostGator is a veteran web host provider and they had been a leader in the shared hosting market.
Today over 2 million websites are hosted on their servers and most beginner bloggers choose them because of ease of use and cheap pricing.
I also start my blogging passion with HostGator in 2014. At that time, I didn't know much. But I could install WordPress and live my first WordPress blog. So HostGator is very special for me.
Now I can see they have done a lot of improvement. They are using Fast CGI, PHP 7.3, SpamAssassin, Courtesy website backups etc.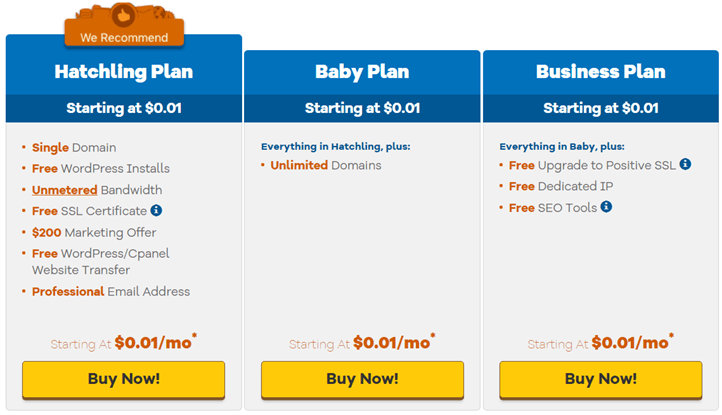 They also come with a 45-day refund policy which is the perfect way to test their service and decide what should do next. But if you don't invest much, just pay $0.01 for 30 day and use their hosting.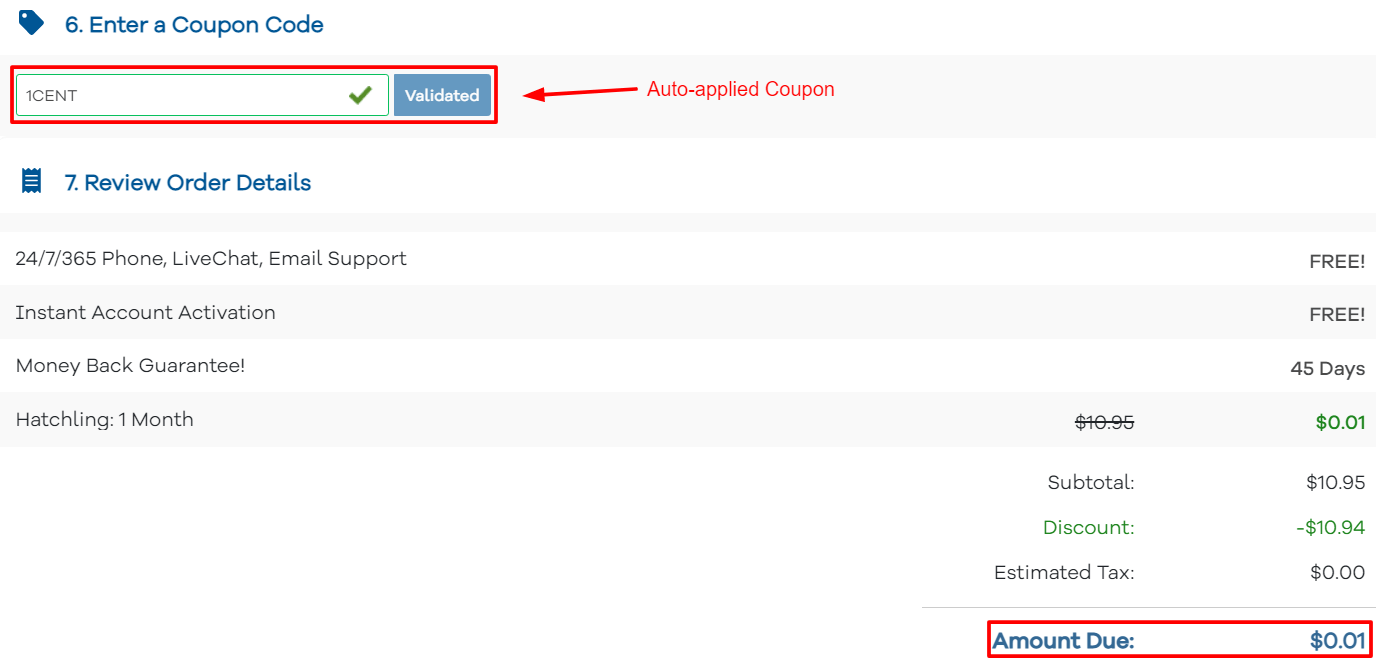 Why Choose HostGator?
Free Domain
Free Site & Domain Transfer
Free SSL
$150 Google Ads Credit
$100 Bing Ads Credit
Unmetered Resource
24/7/365 Support over Call, Chat, Tweet, Email
What Users Think on Twitter  & TrustPilot?
5.AccuWeb Hosting Free Trial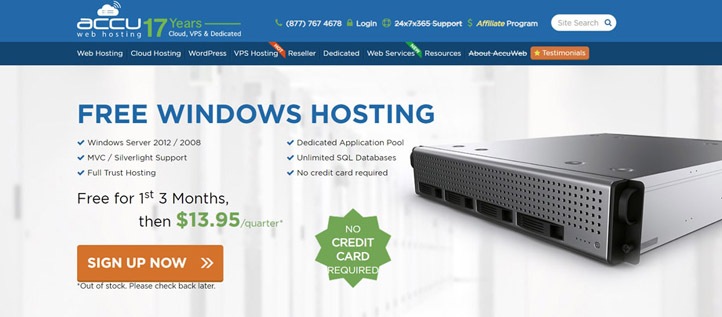 AccuWeb Hosting is 17 years old web hosting company and has many varieties of hosting plans like Shared Hosting SSD, Shared Hosting Cloud, Window Hosting, Application Hosting, VPS Hosting and many more with 6 server locations.
You can choose what you need, targets the local audience with the fastest latency and try it for the period of a 3-month free trial.
Even though, you can host many websites on a smallest hosting plan. It's unbelievable.
They also provide multi-layered DDoS protection for brute force attacks, LSCache to boost up website speed and free site transfer for migrating not only a website but also whole email accounts and SQL databases.
An amazing feature, isn't it?
Why Choose AccuWeb Hosting?
Fixed Pricing
Free Domain
More choice of admin panel – cPanel, Plesk & Direct Admin
Free SSL
Many Server Locations – USA, UK, Singapore, SA, India, Australia
One-Click Installer
24/7 Live Chat Support
Free Website Transfer
Free Account Transfer
Anti-Spam Email Protection
Daily Backup
Custom Built CDN with 107 pops and presents in 31 countries.
6.DreamHost Free Trial

DreamHost is one of the oldest web host providers and reputed brand since 1997.
They have served about 1.5 million websites with cheap prices and powers their servers with renewable energy to save our earth.
They offer a free trial as no question asked 97-day money-back guarantee with many plans like shared hosting, VPS hosting, managed WordPress hosting & cloud hosting.
Now if you are going to start your blog and confuse about this web hosting is best for you or not?
Let me tell you, you have 97 days to check their server performance, reliability and security. It's a huge period to make any right decision. If you find their service is serving your need perfectly, you can go for them.
Why Choose DreamHost?
Free Domain
WordPress Pre-installed
Free Site Migrations
Automatic Daily Backups
Custom-built Control Panel
24/7 Customer Support [Ticket, Live Chat & Phone Support]
Server Level Caching
Free Cloudflare CDN
Free Domain Privacy
7.InMotionHosting Free Trial

InMotionHosting is a good competitor for Dreamhost. Although it was started back in 2001 and located in more than 175 countries.
It rapidly emerged as the renowned host provider among beginner webmasters.
Their servers are powered by their own custom-built UltraStack (which designed to boost speed & performance of website at limited resource.), reliable Samsung SSD and Max Speed Zone that supercharge website and ensure faster speed, optimum deliver-ability and maximum performance around every corner of the world.
Since 2010, InMotionHosing has taken a big step towards the environment as they are the first-ever green data center in Los Angeles. They cut carbon output by more than 2,000 tons per year.
That's amazing.
After all, they serve 170K customers and know their global duty well.
They come with many hosting plans like shared hosting, WordPress hosting, VPS, e-commerce hosting and server solutions at affordable prices with risk-free 90 days refund policy to test their performance, experience and security.
Why Choose InMotionHosting?
Free Domain
24/7/365 Customer Support
Free SSL from Comodo with 2048-bit encryption, Premium Malware & Hack Protection
Free Drag and Drop Builder
400+ Apps available with single click installation.
Unlimited bandwidth
Free no-downtime website transfer
Developer friendly shared hosting
UltraStack optimization
New Designed cPanel
8.FastComet Free Trial
FastComent is known to keep their system updated and robust with the latest technology.
How does FastComet love the latest technology?
Just check out their entry-level shared hosting plan.
Instead of offering traditional shared hosting, FastComent provides Shared Cloud SSD Hosting with 8.1 PHP, account isolation, JavaScript bundling, browser optimization, aggressive GZIP, Lossless data compression, auto minify, KeepAlive, Web Application Firewall, BitNinja Server Security etc.
And the starting-level plan comes with 2 GB RAM, Cloudflare CDN with over 70 endpoints and 11 enterprise-level datacentres that enable enormous power to load fast globally and performance effortlessly.
Their daily backup system keeps 28 days old data to save their customer's sleepless nights and annoying headache and redundant RAID-10 configuration stops SSD failures and data loss.
Furthermore, they have a dedicated expert team to recover your website from any kind of hacking. The kind of service, just a few companies offer.
I think, if you love the latest technology, FastComet can be the best choice for hosting purposes. They also offer a risk-free 45 days money-back guarantee that can be used as a free trial.
Why Choose FastComet?
Free Domain Transfer & Free Renewal
Free & Fast Site Transfer
Browser, Server and Website-based Optimization for speed and SEO
Instant Support over chat, email and phone
Free Website Setup
Free SSL (Cloudflare SSL, Let's Encrypt, GlobalSign Private SSL, Dynamic SSL Seal)
Hacked Website Recovery
Latest cPanel Version
Virus scanner for web and email
SSH, Google Apps, Git, Staging
FAQ
Can I get web hosting for free?
Yes, With Kamatera, Linode & Digital Ocean, you can get web hosting for 60 days freely.
How can I host a website without a credit card for free?
Go for Linode & Kamatera, you can host your website without credit card.

We are sorry that this post was not useful for you!
Let us improve this post!
Tell us how we can improve this post?
Disclosure:
Our Content is reader-supported. This means if you click on some of our links and make a purchase, we may earn a commission at no extra cost to you. Read
our affiliate disclosure.